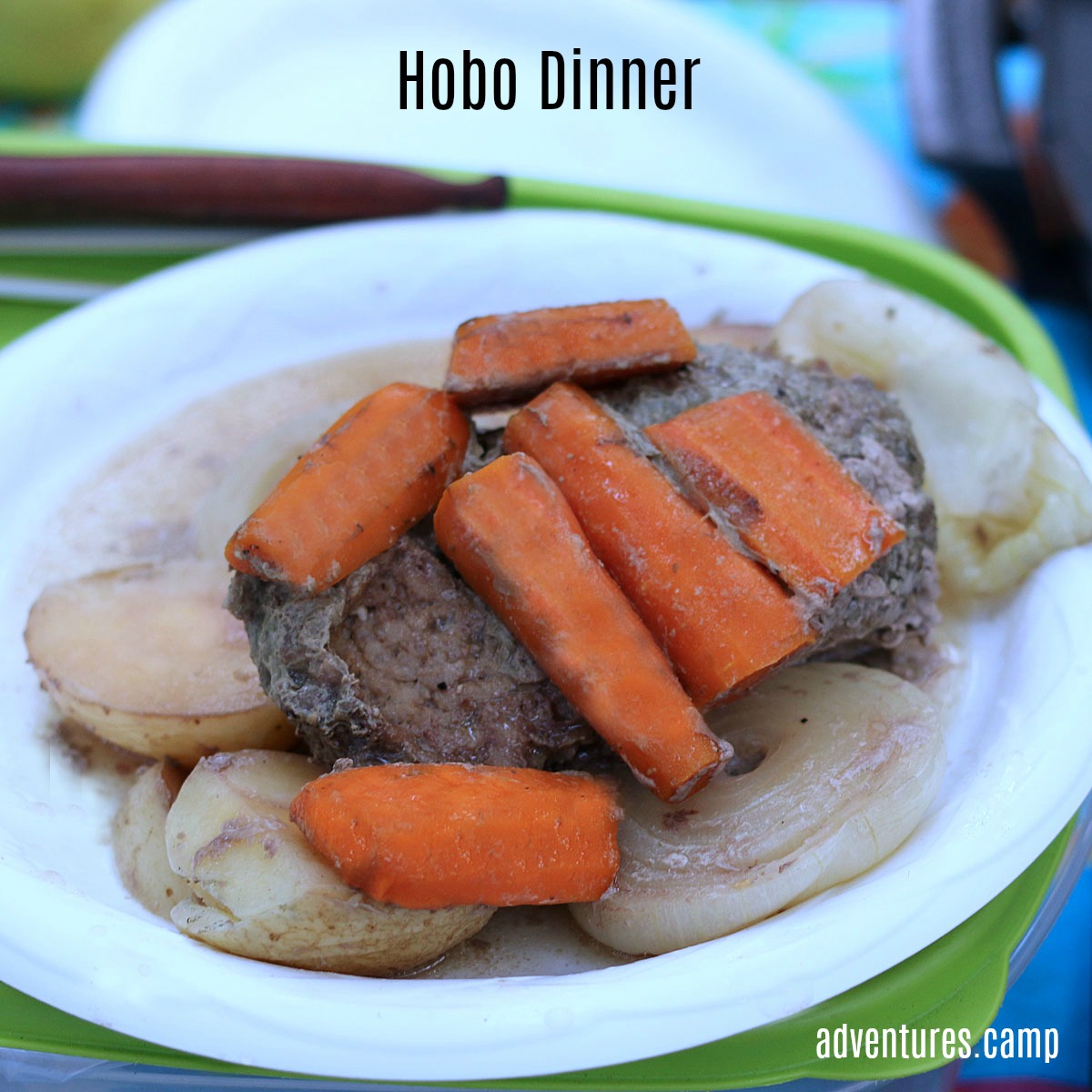 Hobo Dinner
Making a hobo dinner to go camping is the perfect ready made dinner to bring camping with you. We usually have it the day we set up camp, all we need to do is get the fire going.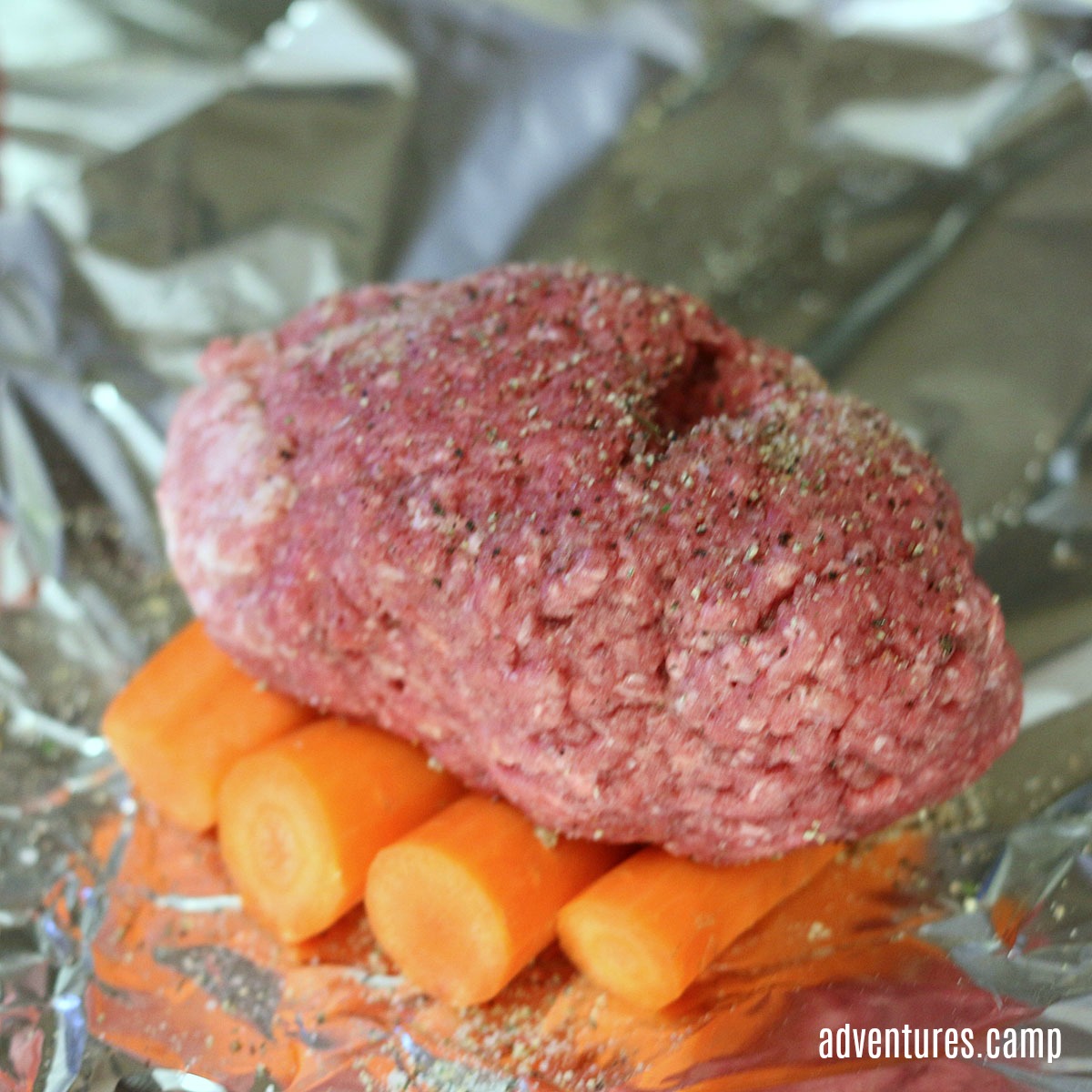 We start by making the dinners first and wrap them in foil. when finished we wrap them tightly and freeze the packages.
First we start off with a bed of carrots, then add the seasoned ground beef.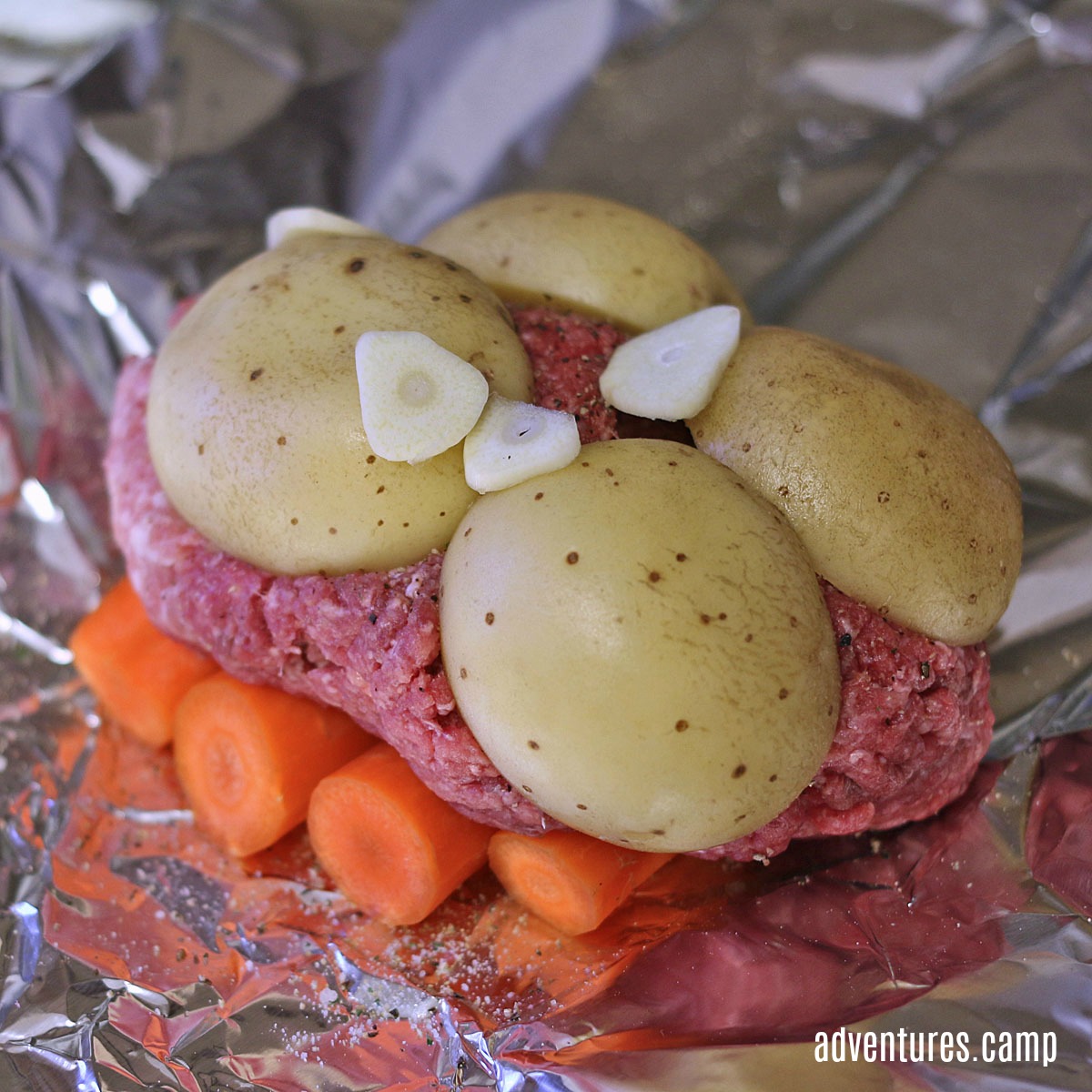 Add the potatoes and garlic.
Add the onion slices.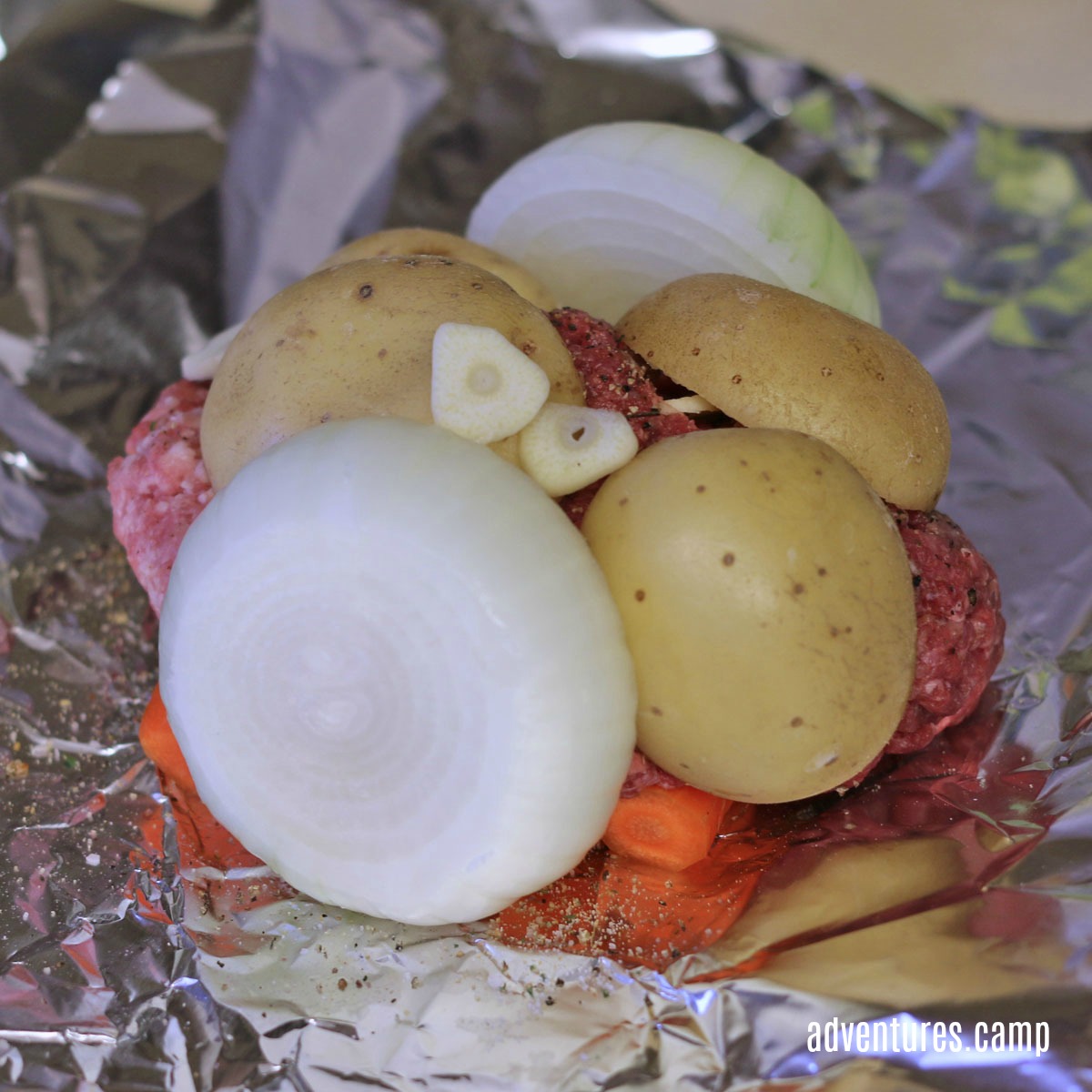 Close up the packages. We then wrap the package with another layer of foil.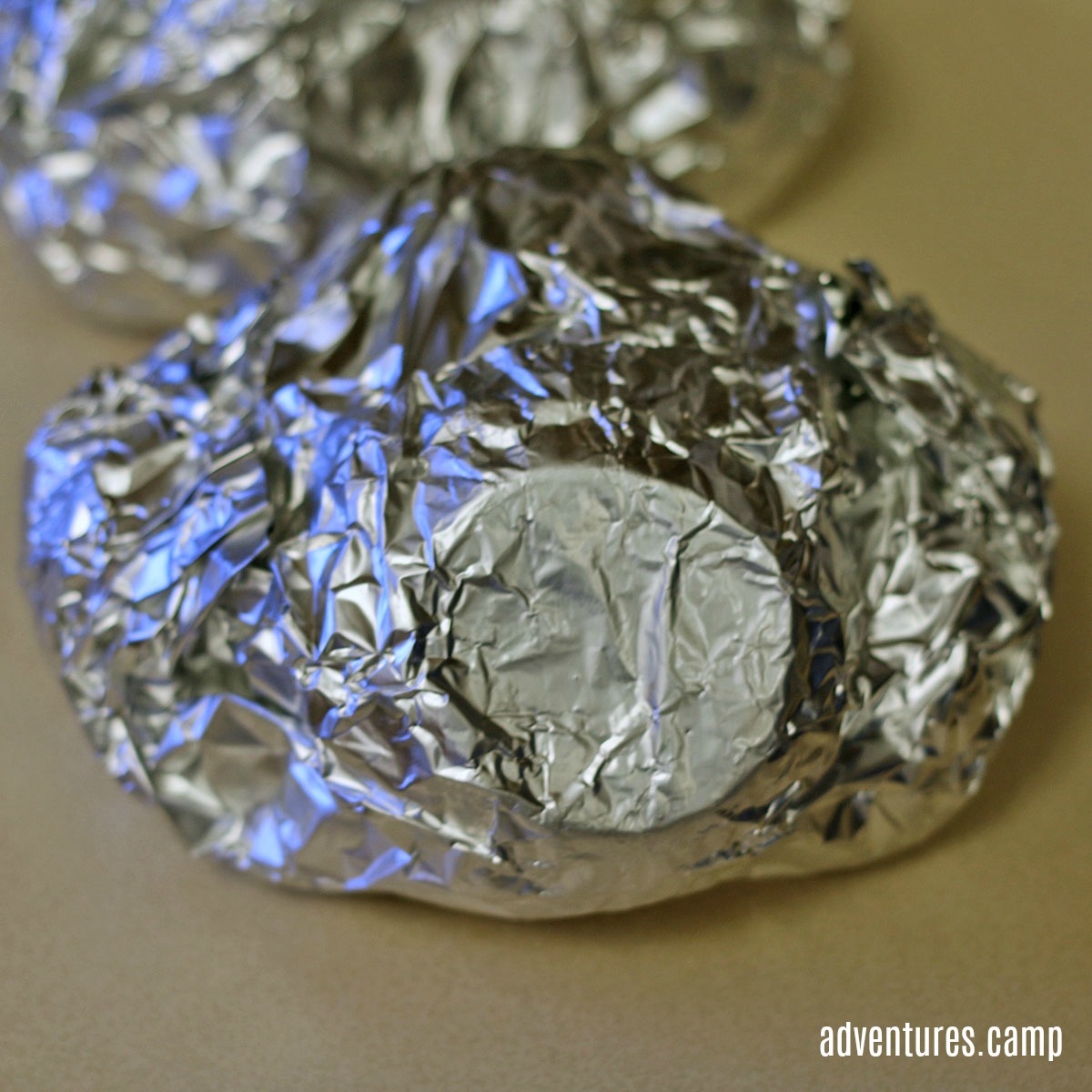 In a little over an hour our dinner was ready.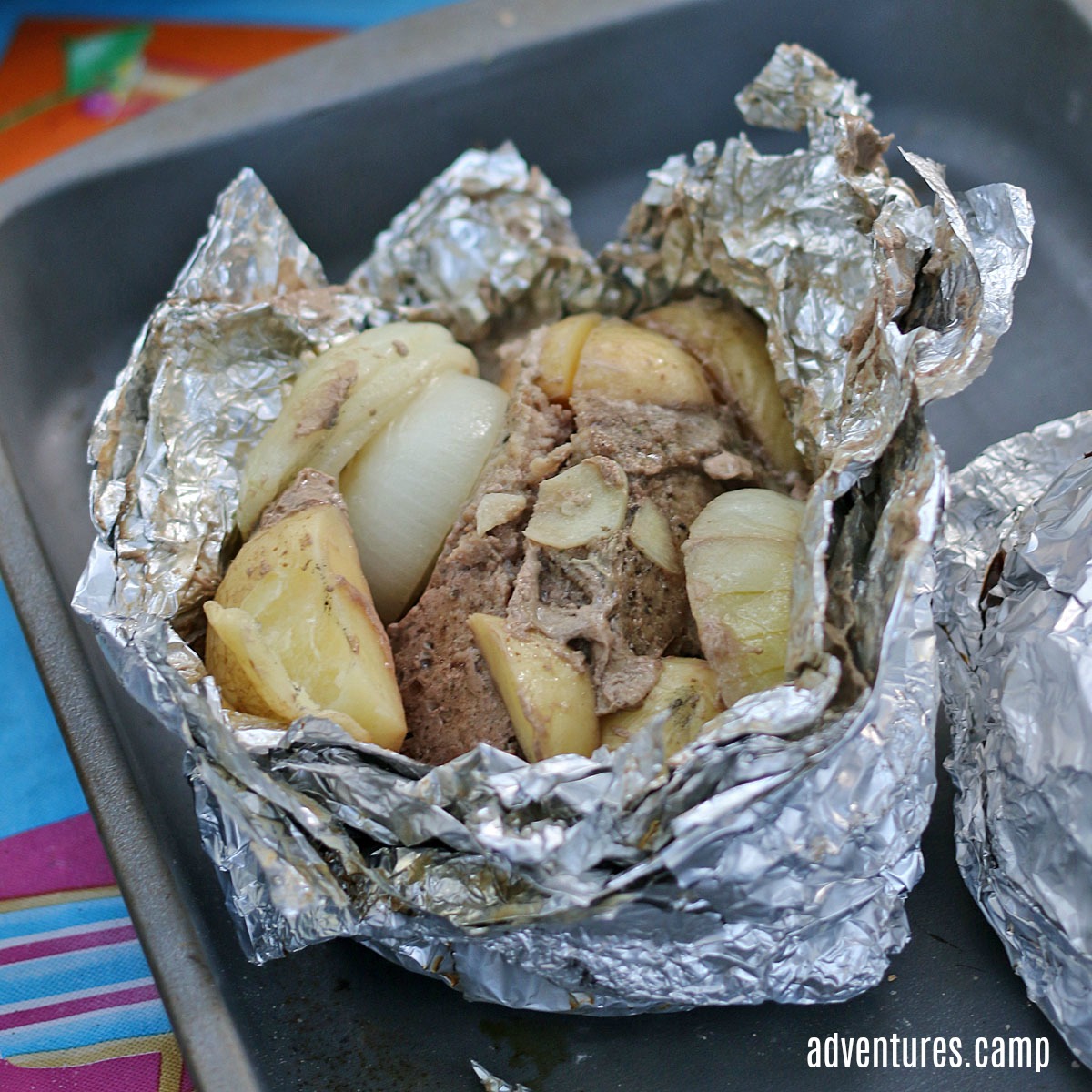 Hobo Dinner
Author:
Mary Ellen @ Camping Adventures
Recipe type:
ground beef, tin foil recipes, camping
Prep time:
Cook time:
Total time:
Hobo Dinner with ground beef, garlic, carrots, potatoes and onions cooked in foil.
Ingredients
¾ lb. ground beef
2 large potatoes
⅓ lb. carrots
1 vidalia onion
garlic clove
salt, pepper
salt free herb seasoning of your choice
Instructions
Tear 2 large sheets of heavy duty foil big enough to wrap your dinner in.
Place some of the carrots on the foil. Season well with salt and pepper.
Divide the ground beef into 2 pieces. Season. Shape into a fat log shape. Place on top of carrots.
Wash and cut up the potatoes. Place on ground beef. Season.
Place a few onion slices around the potatoes.
Add a few garlic slices on top of them. Season.
Wrap the dinner up in the tin foil tightly.
Cut another piece of foil for each one and wrap a second layer of foil over the first layer.
Freeze.
Let thaw in a cooler the day you want to cook these.
Prepare a medium sized fire using charcoal.
Place the dinners directly on the charcoal once the briquettes. Turn about every 15 minutes and cook until vegetables are tender and meat is cooked.
Perhaps you'd like to try our?
Dutch Oven Boston Butt Roast and Beans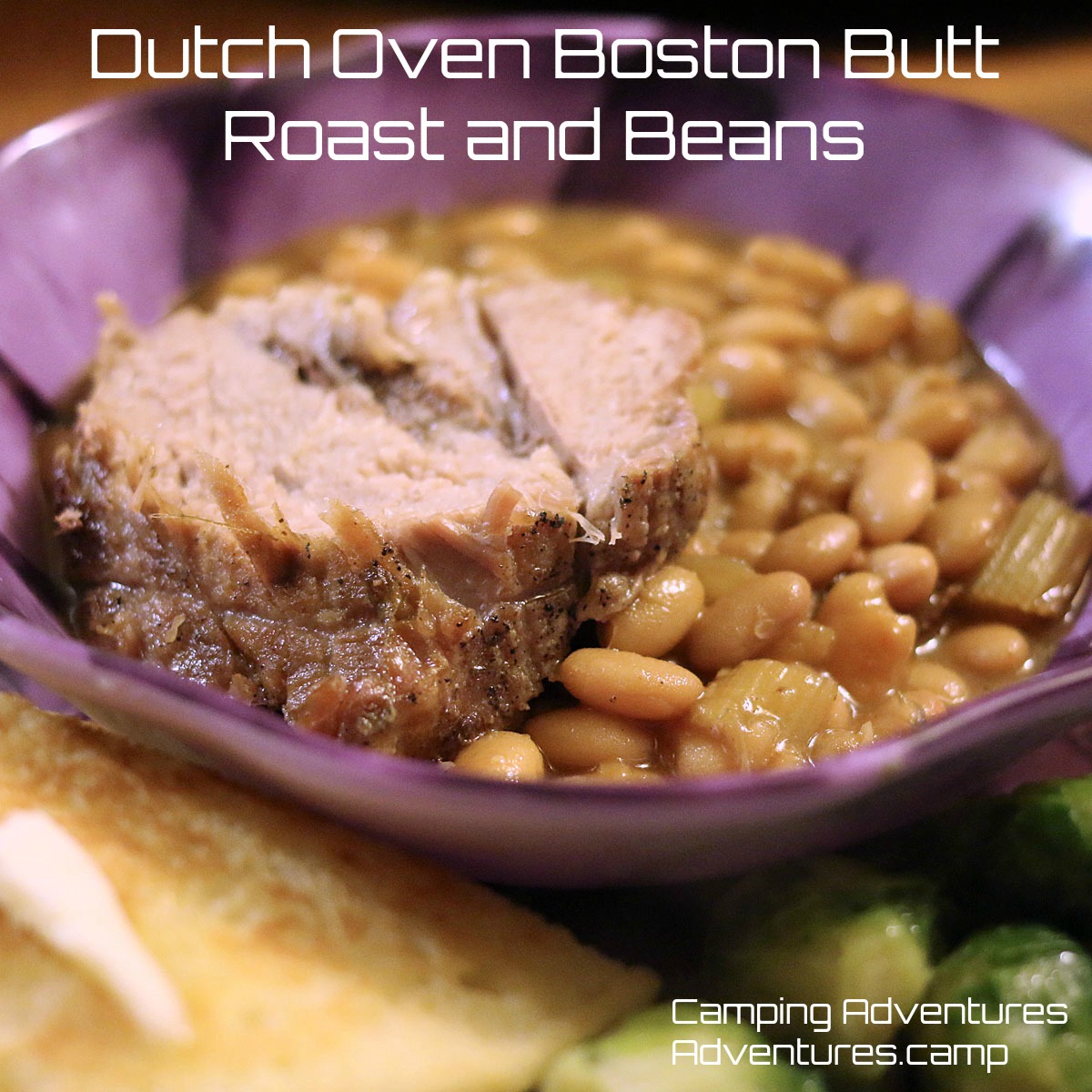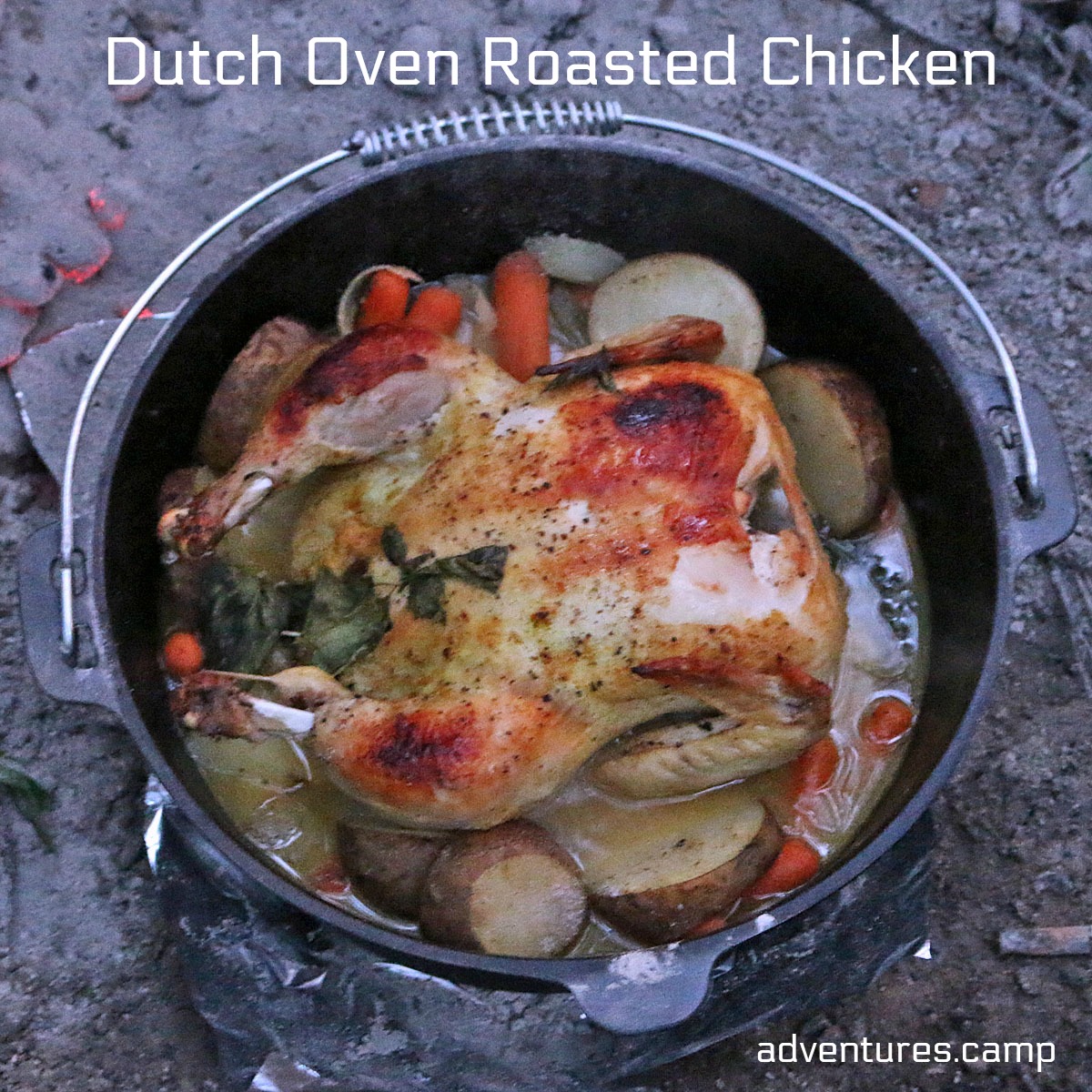 Pin It!