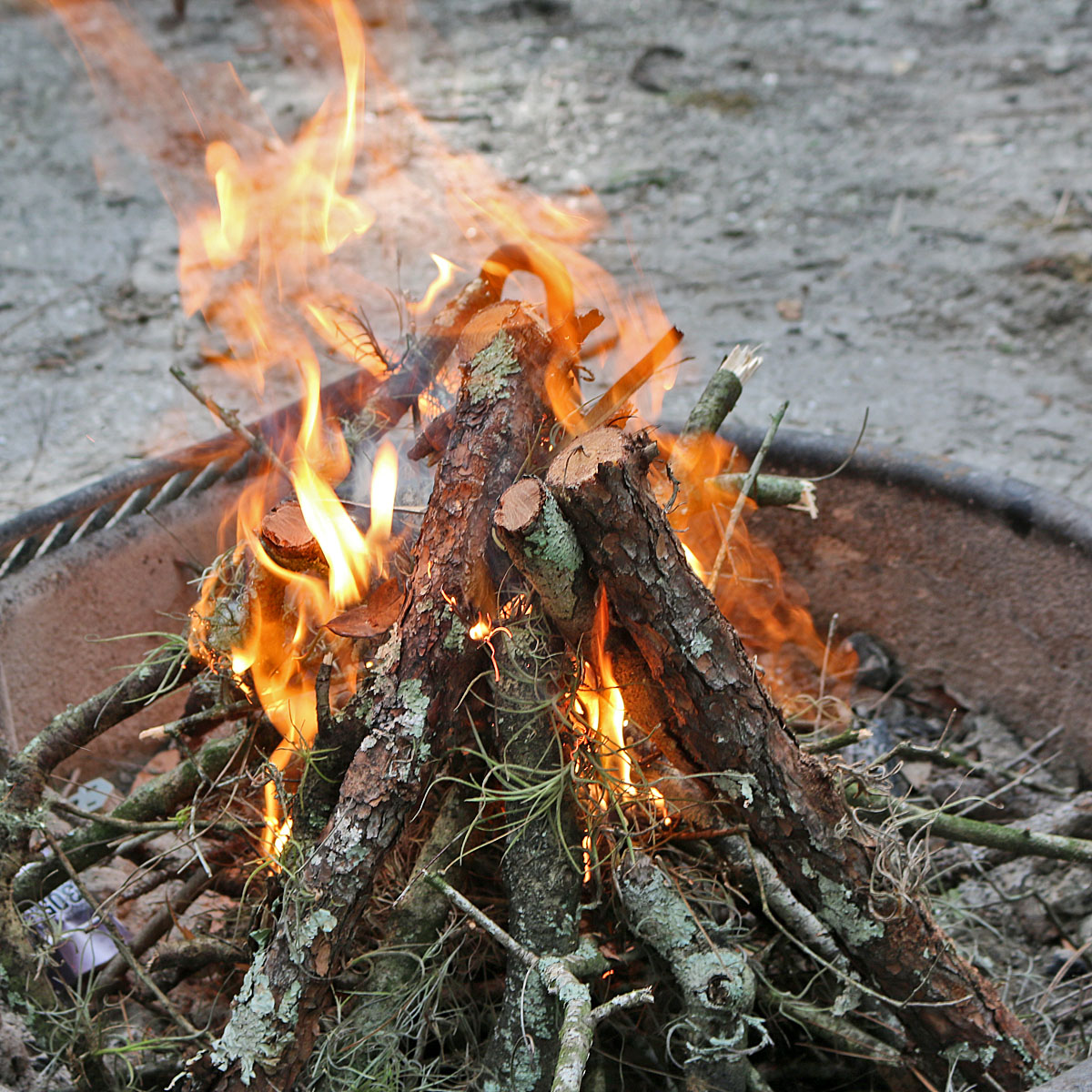 Campfire Building 101
Who doesn't love a campfire when camping? I know I do, I can sit for hours and watch it burn.
To start with when you are in a campground only build a fire in the designated area. Every park we've ever gone to has one. Make sure that fires are allowed. Sometimes during a dry period they may not be. I know we went camping in May and couldn't have a fire due to fire concerns. If you are camping in a primitive campsite check first to make sure you can and if a permit is required. If no area is available you may have to make your own.
The first thing to do is make sure the area is free of anything flammable. Then set about to gather firewood. To start a fire you need tinder, kindling and firewood for once it is going. We looked around our campsite and quickly found what we were looking for.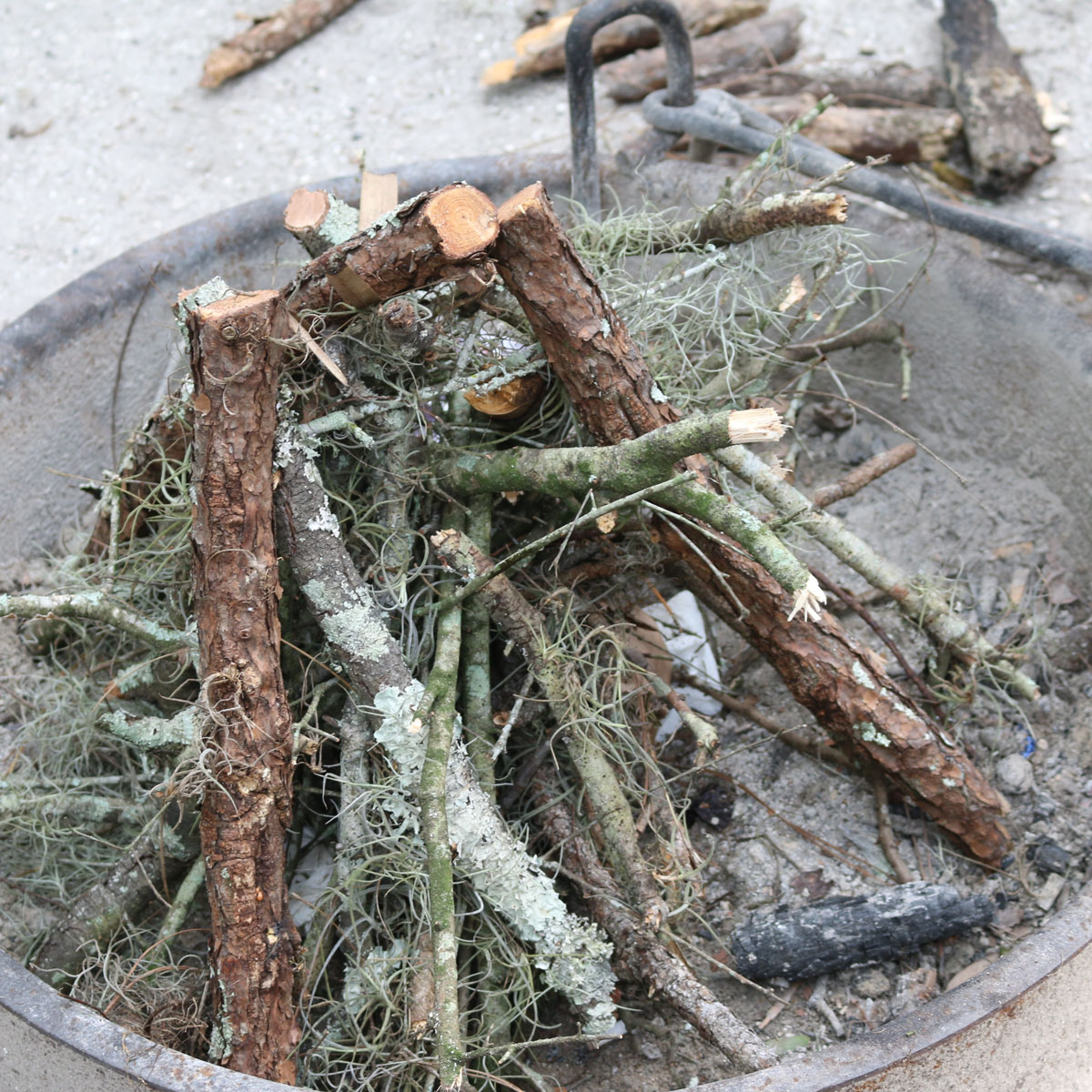 It the center of the tepee is paper and small twigs. Bigger sticks (kindling) are placed around the outside. Start the fire at the base of the center. If you've done it right you should soon be getting ready to add your firewood.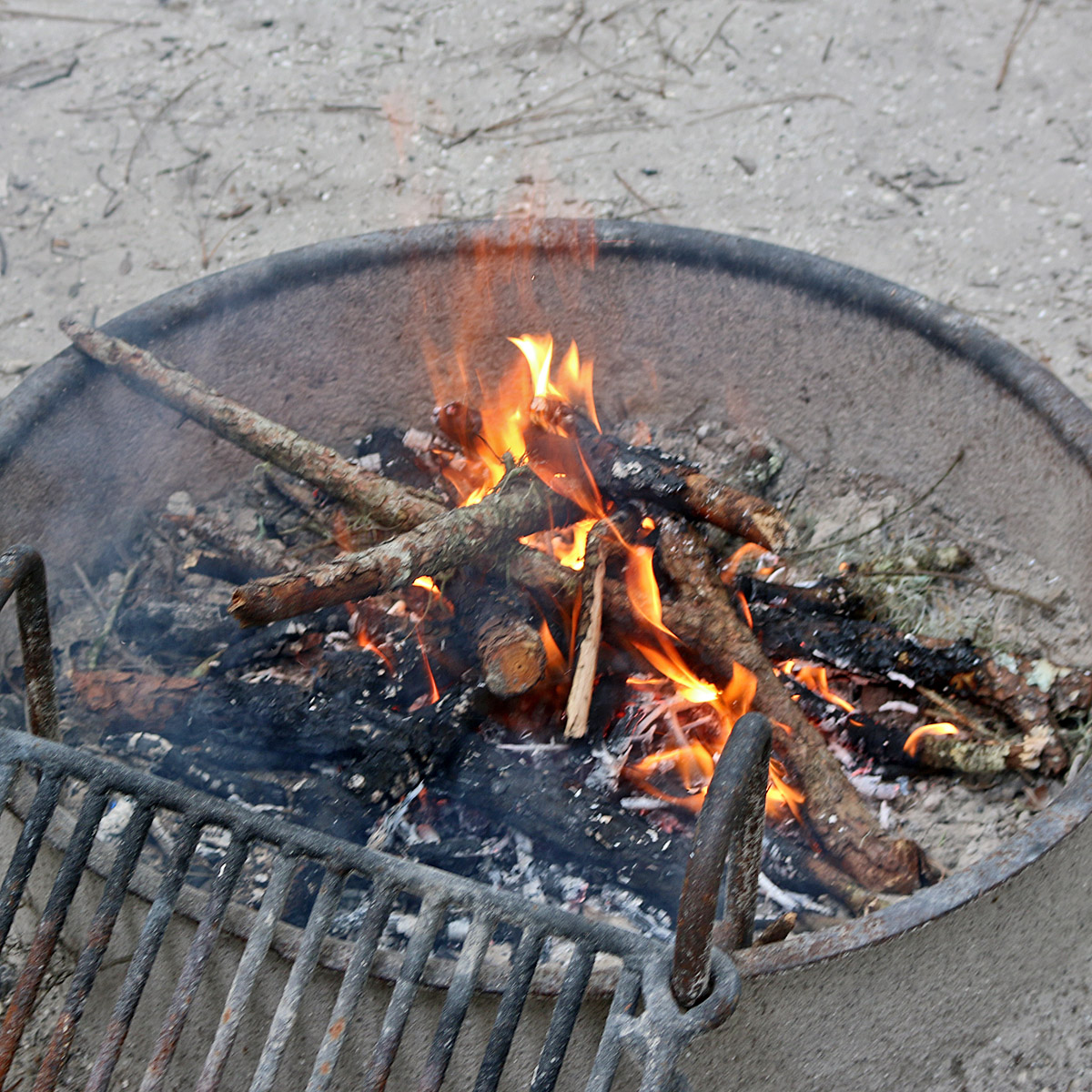 Now it is time to add you larger logs a couple at a time. You should have a good bed of coals.
Be sure if you are purchasing firewood that you purchase it locally. Anything from over 50 miles away may bring in insects that are not in the trees where you are. Some campgrounds even ban you from bringing in firewood.
Never cut live trees or brush for your fire or break off dead limbs even from dead trees. Birds use those areas for landing on and sometimes nests.
Extinguish your fire when you are done with water. Be absolutely certain the fire is completely out before you leave. You should never leave a fire unattended.