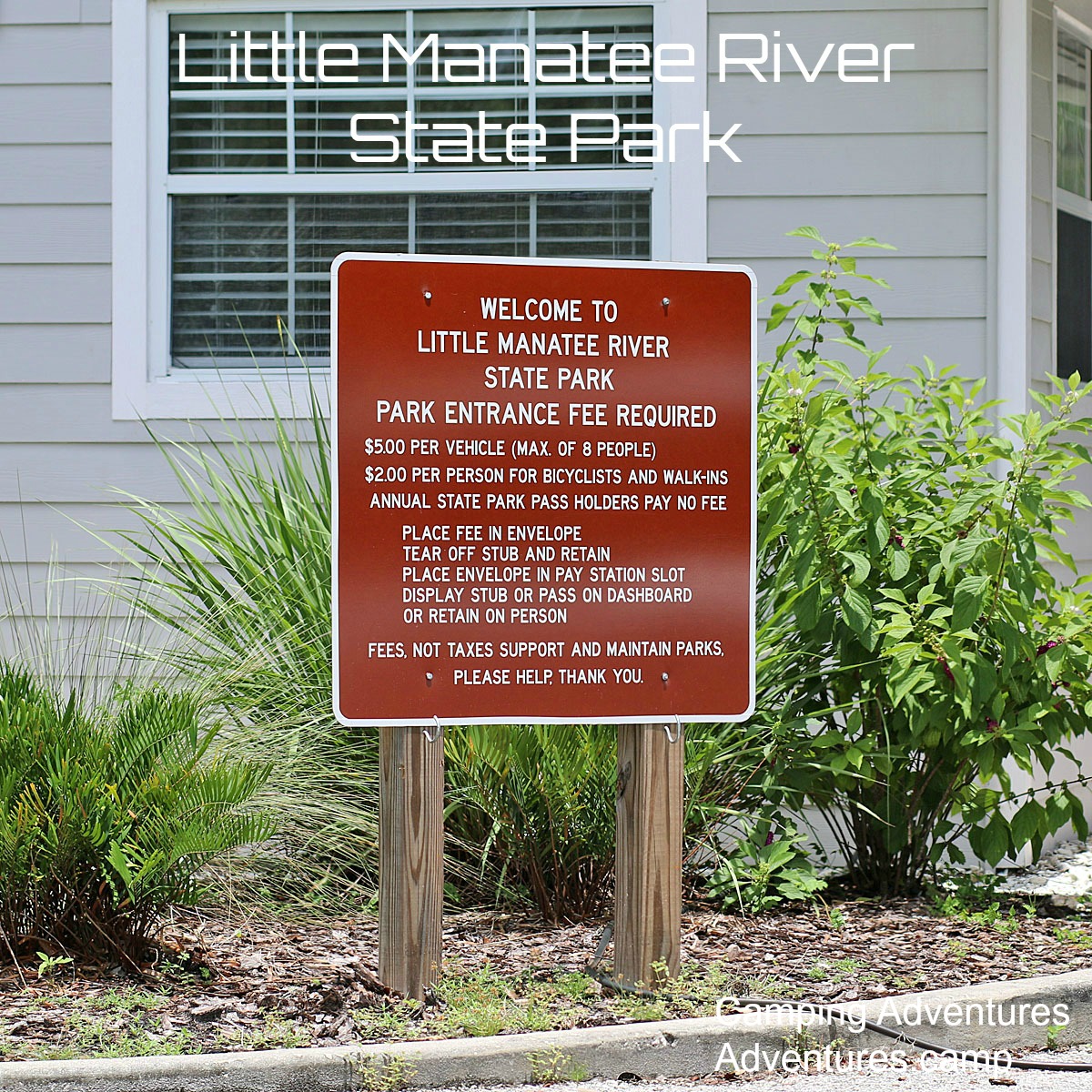 Little Manatee River State Park
Entering Little Manatee River State Park you will have the chance to see several different areas as you drive down the winding road. It seems as if the areas almost change at every curve. Little Manatee River State Park is a 2,418 acre park located in Wimauma, FL. with 30 full service camping sites. There are several different options for camping including 4 sites for those who like to camp with their horses. There are 15 miles of trails for you to ride on and enjoy your stay at this campground. I was so surprised to see this area empty on the weekend we went.
Be sure to get an activity calendar when you are at the Rangers station as the park puts on many programs. They have night fishing, night hikes, talks on the night sky and the art of the campfire on the schedule coming up this year.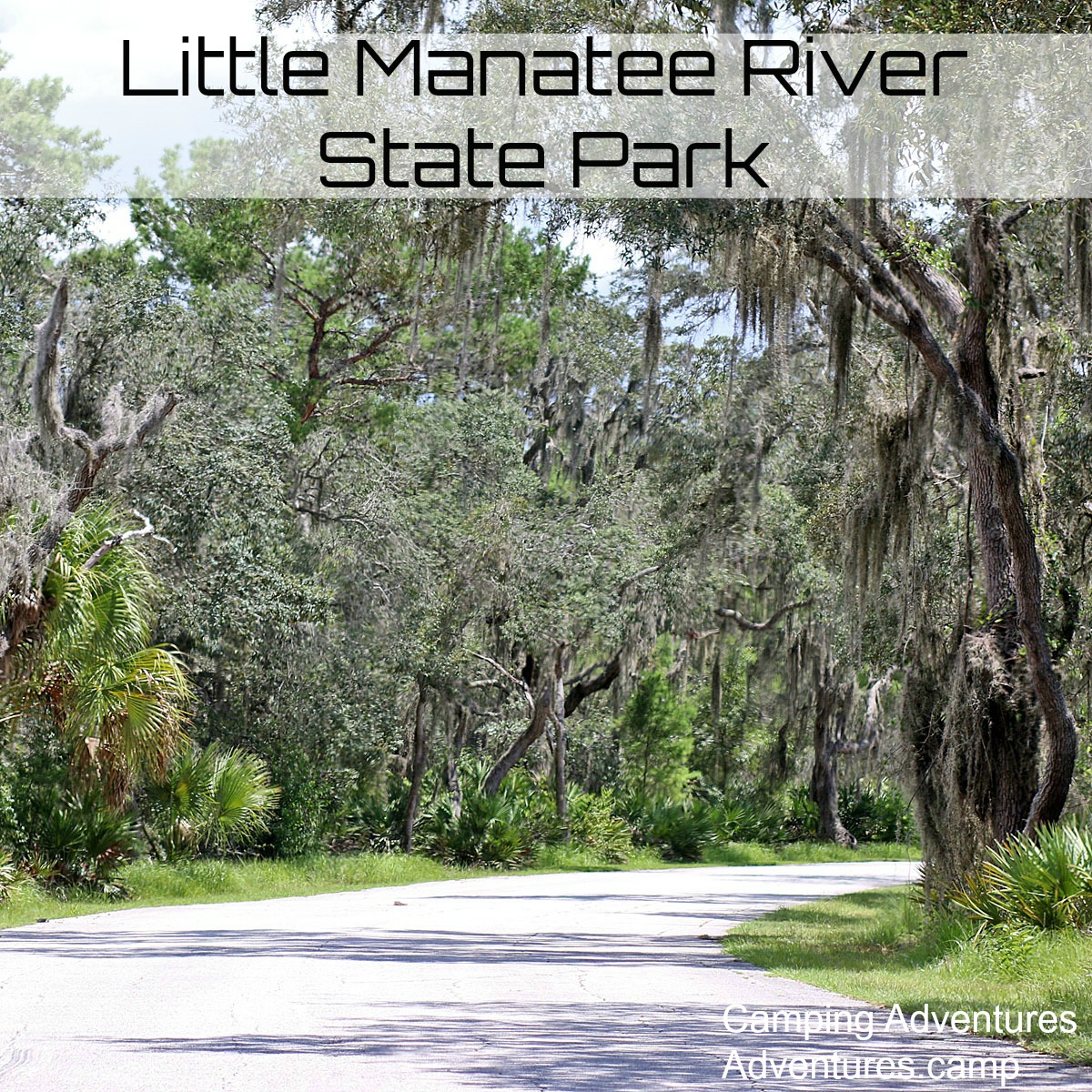 I love the old Florida oaks with their moss hanging down as you enter the park.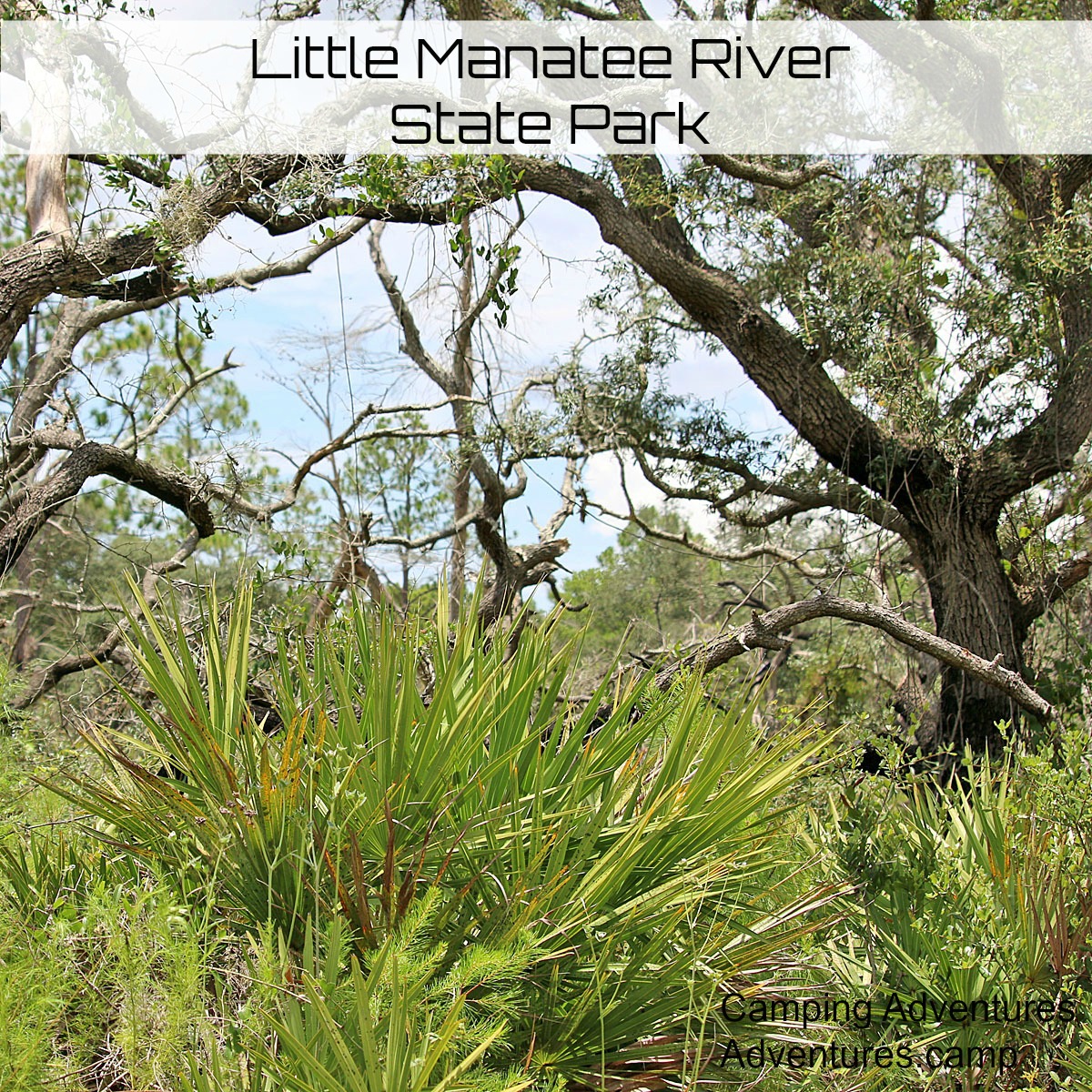 It looks as if there may of been a fire in this area some time ago. It has grown up around the burned out trees and I love looking at the different shapes of the trees that are still standing.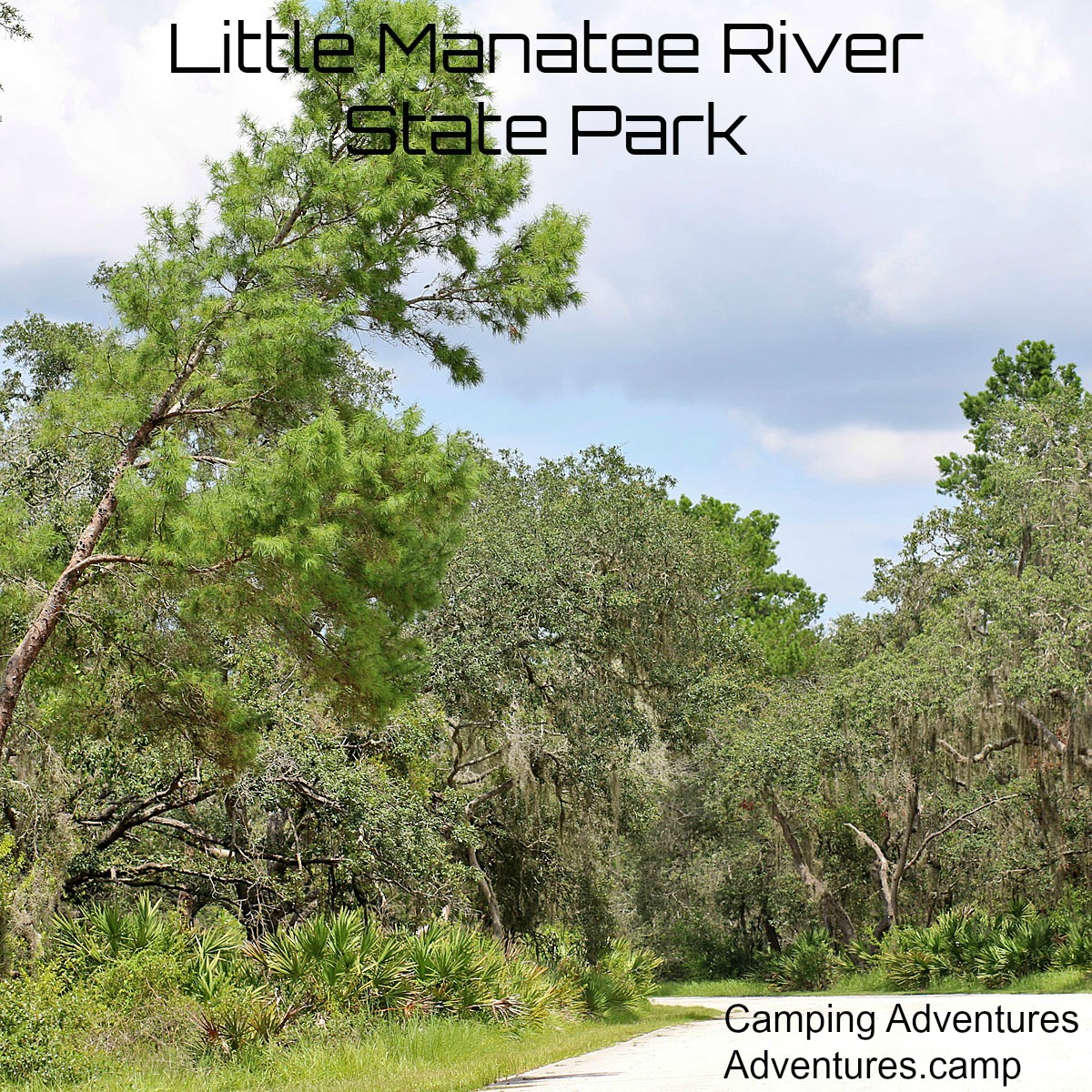 This park has a variety of natural plant communities from floodplane forests to dry uplands of sand pine scrub and scrubby flatland communities.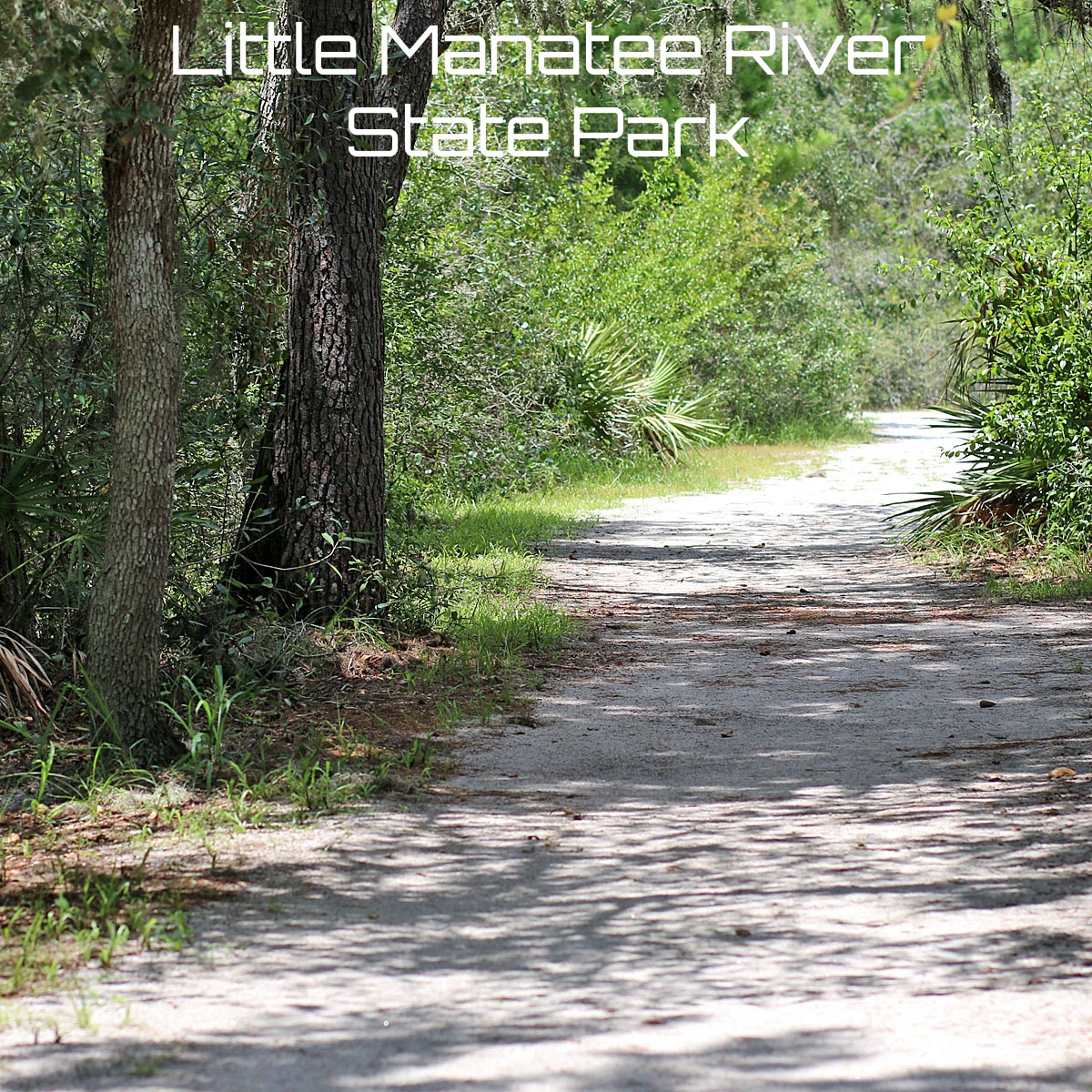 The park boasts one of the premier hiking trails of Southwest Florida, a 6.5 mile stacked loop located in the wilderness area in north half of the park. Approximately 6 miles of the river wind through the park. The river is tidally influenced, and constantly changing.
Interested in canoeing? or maybe kayaking? Little Manatee River State Park has you covered. This area is one of the first areas you will get to when driving in the park. This trail goes down to the water and pavilions and is located near the playground.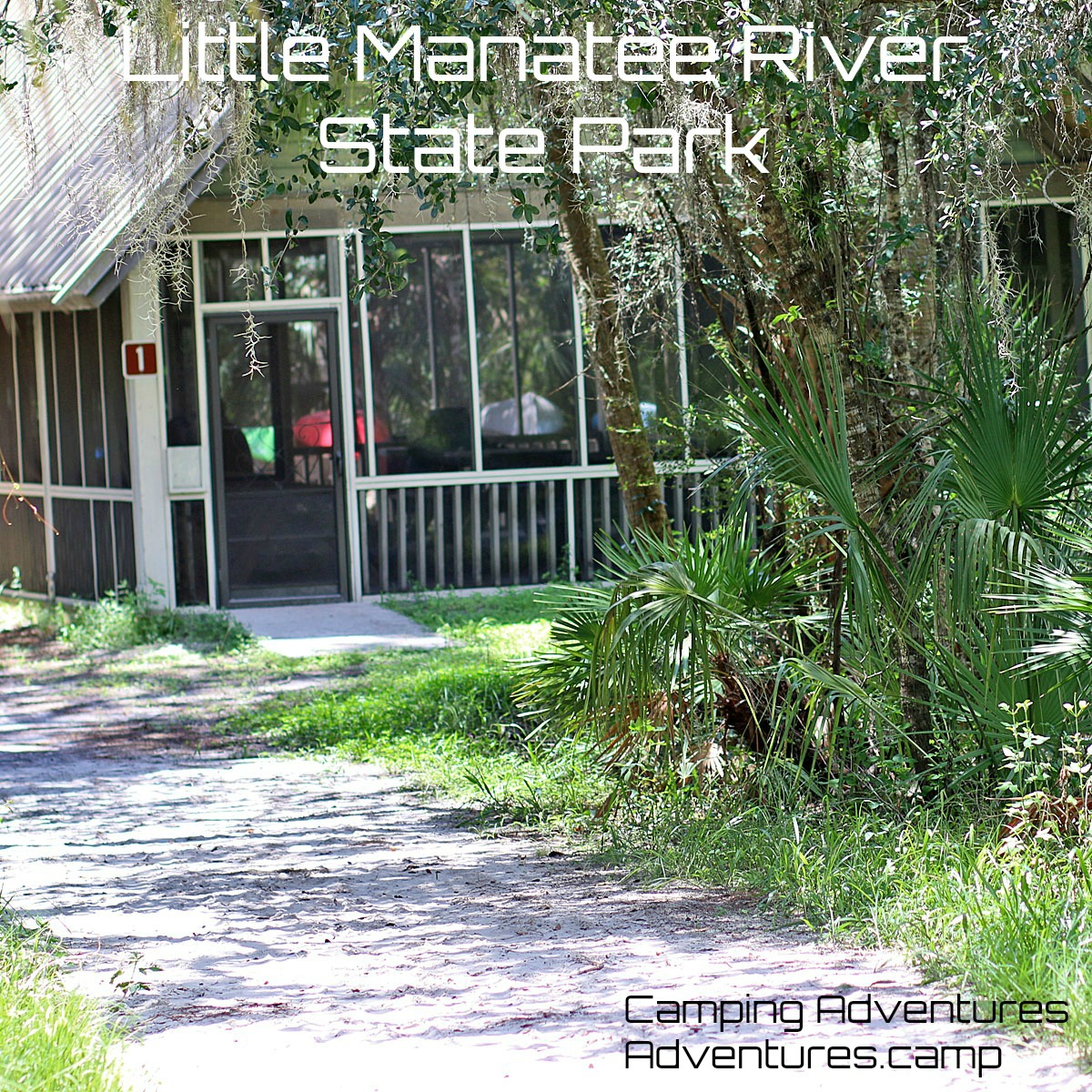 There are 3 covered and screened are in pavilions and rest rooms located in this area. They have grills also. You can reserve these areas or are available on a first come, first serve basis.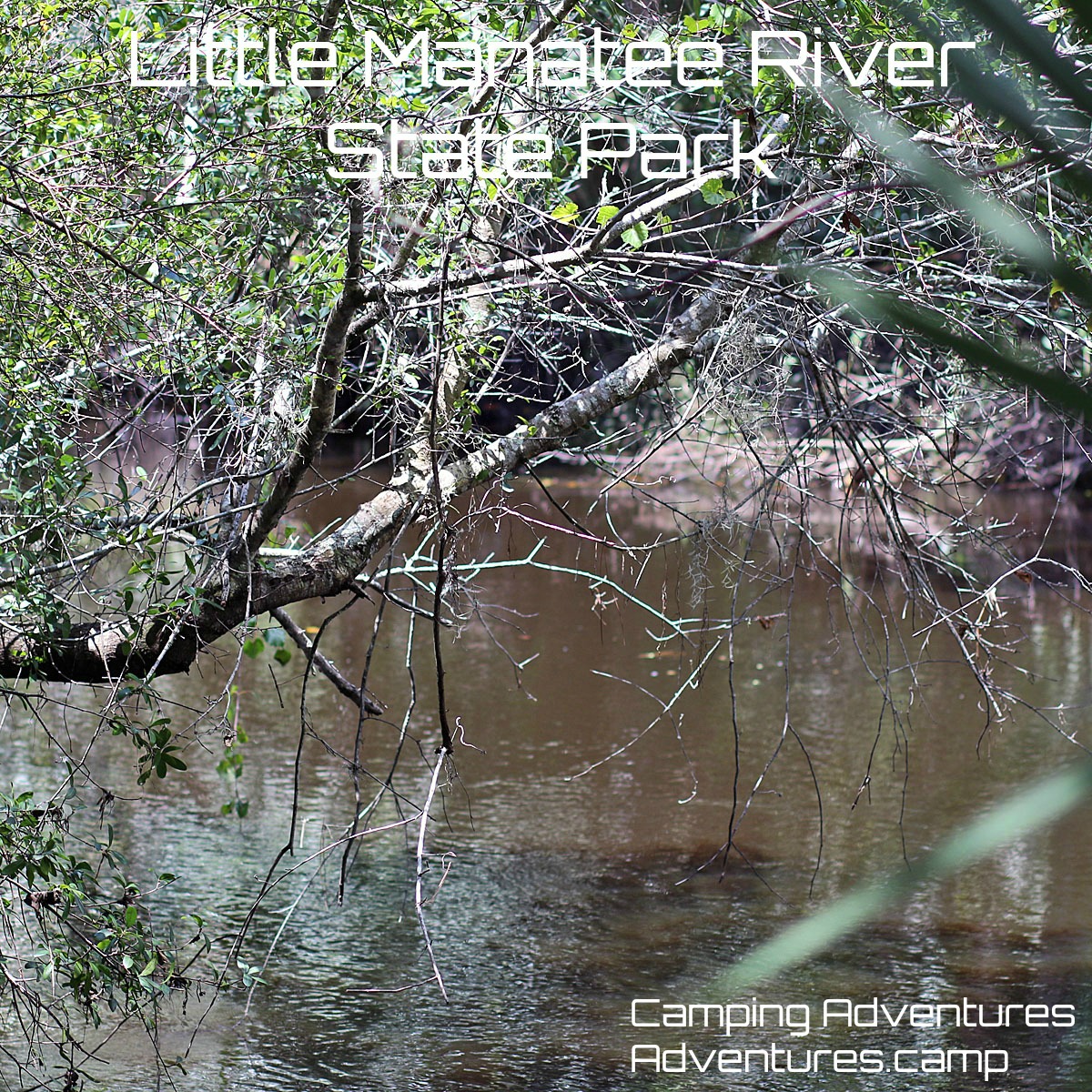 This area is where the canoes are launched. Canoe and kayak rentals are available from the Ranger Station from 8am-1pm on a first-come, first-served basis.  All rental equipment must be returned by 5pm.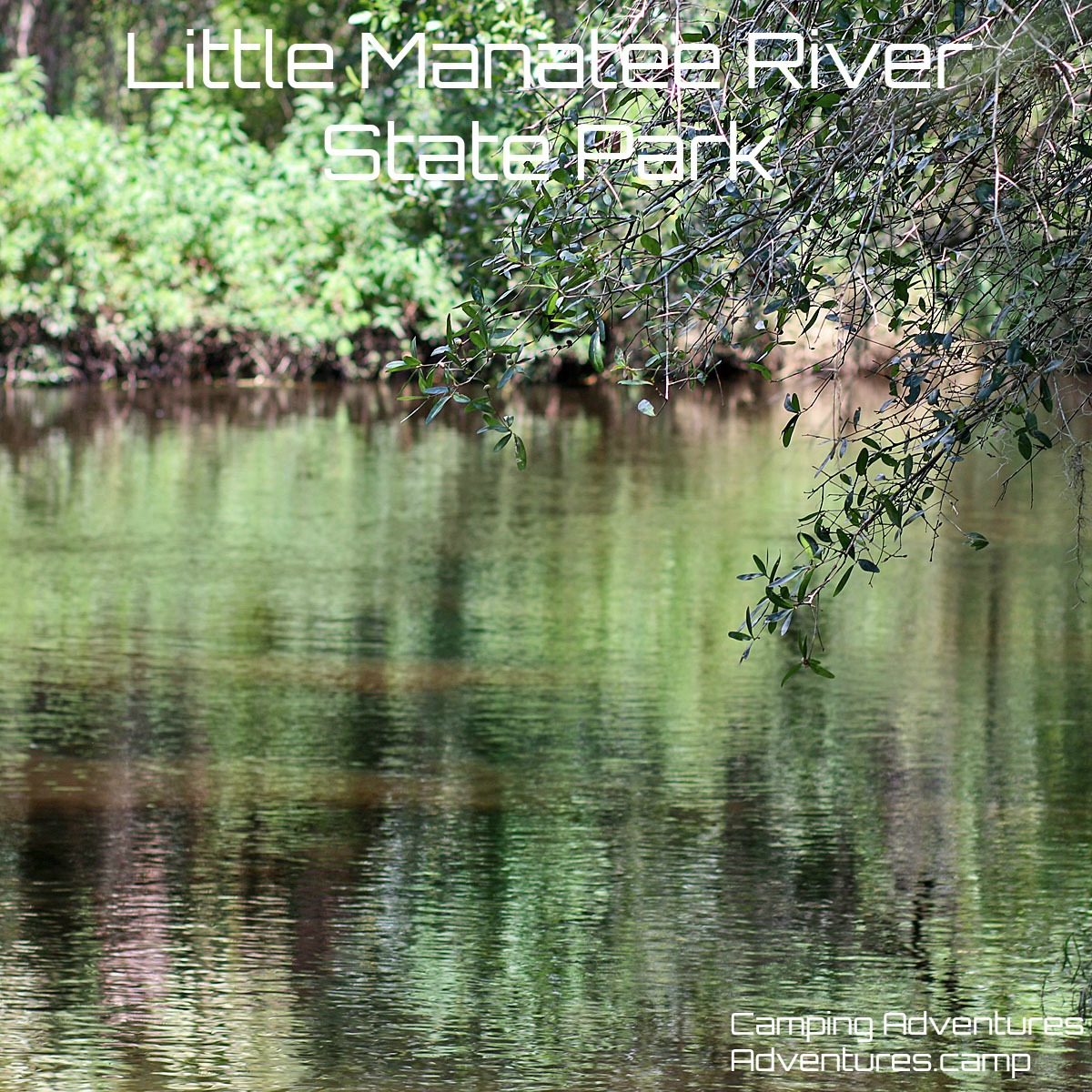 The Little Manatee River begins in a swampy area near Fort Lonesome and flows almost 40 miles before emptying into Tampa Bay. The river is referred to as a blackwater stream because of it's tea like colored water caused by the organic debris. Just west of the park the river divides into several streams as it enters the tidal lowlands near Cockroach Bay.
The Cypress Creek area used to used to mine for phosphates. In the early days of phosphate mining the pebble phosphate was dredged from the streams and river bottom. The dredged material was put on the bank which is now covered with trees and vegetation rises high above the creek.
The Little Manatee River is home to many freshwater and brackish water species. Frequent river sightings include turtles, alligators, and fish, with occasional sightings of otters and seasonal wildlife like the manatees.  Freshwater turtles include the Florida cooter, snapping turtles, alligator snappers, chicken turtles, and the Florida softshell.  Fresh and brackish water fish include the Florida gar, bluegill, warmouth, and many sunfish species, largemouth bass, catfish, snook, and mullet, and little minnows like the mosquitofish, shiners and killifish.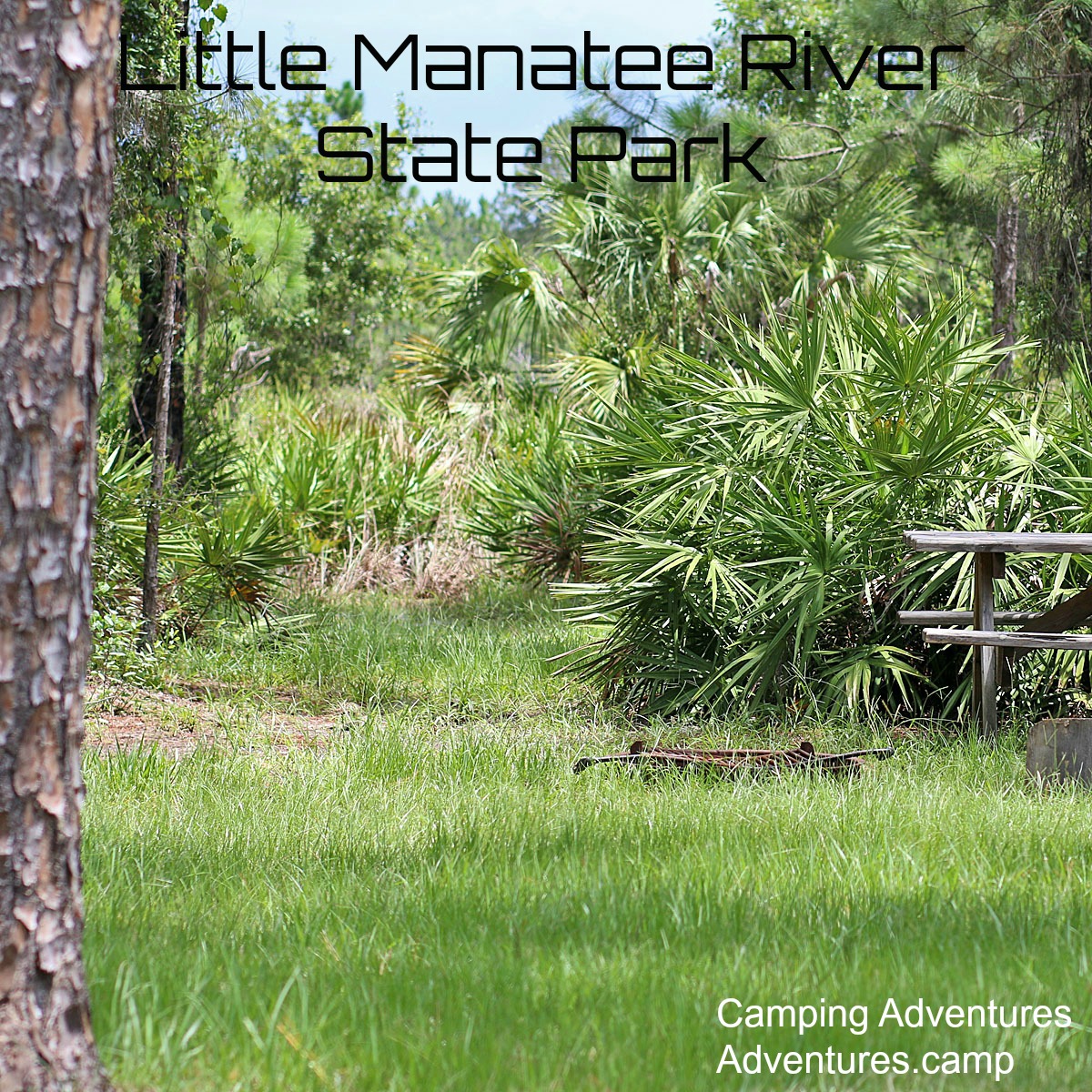 This is one of the four campsites for those camping with their horses. There are areas provided to tie your horse to as well as a covered stable. There is a large area right to this areas for parking your trailers with plenty of space to turn around. Proof of a negative coggins is required for any horse entering a state park.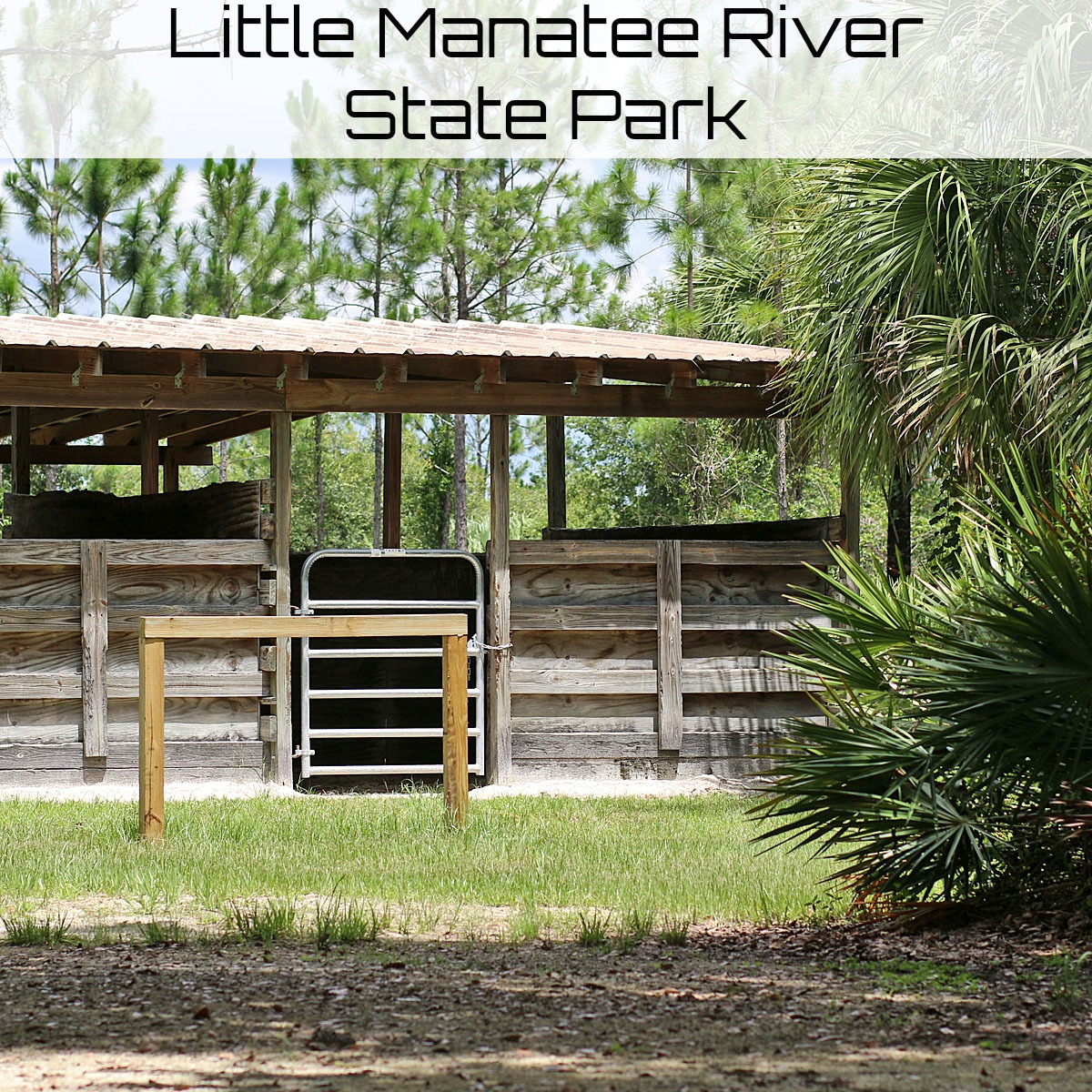 Turn around area for horse trailers. There are also a few picnic tables here.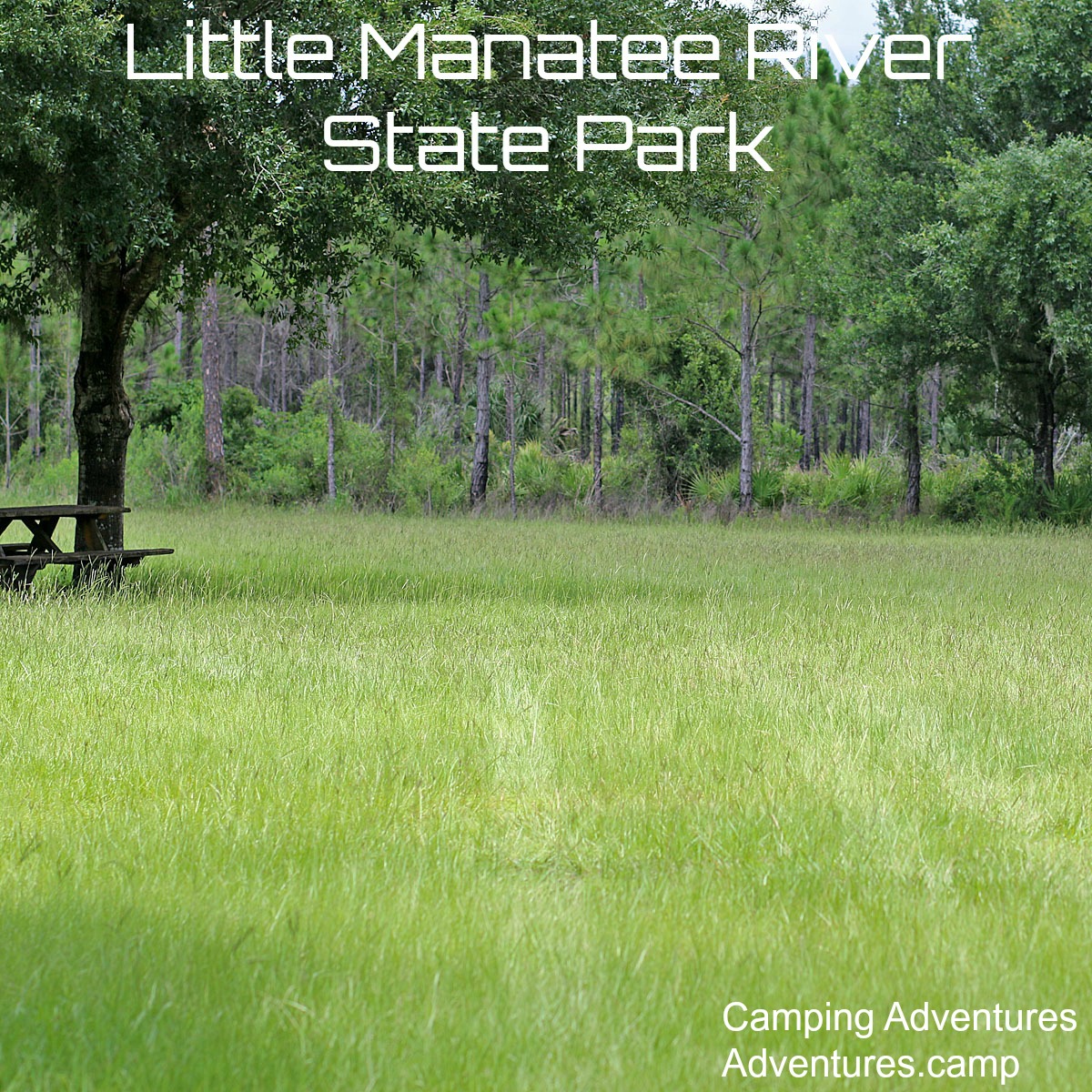 This is half of one of the 30 campsite spots. You can make reservations for camping at Reserve America 11 months to 24 hours in advance. Each site is permitted a maximum of 8 people, 2 vehicles, 2 tents or 1 RV, trailer or pop up and 1 tent.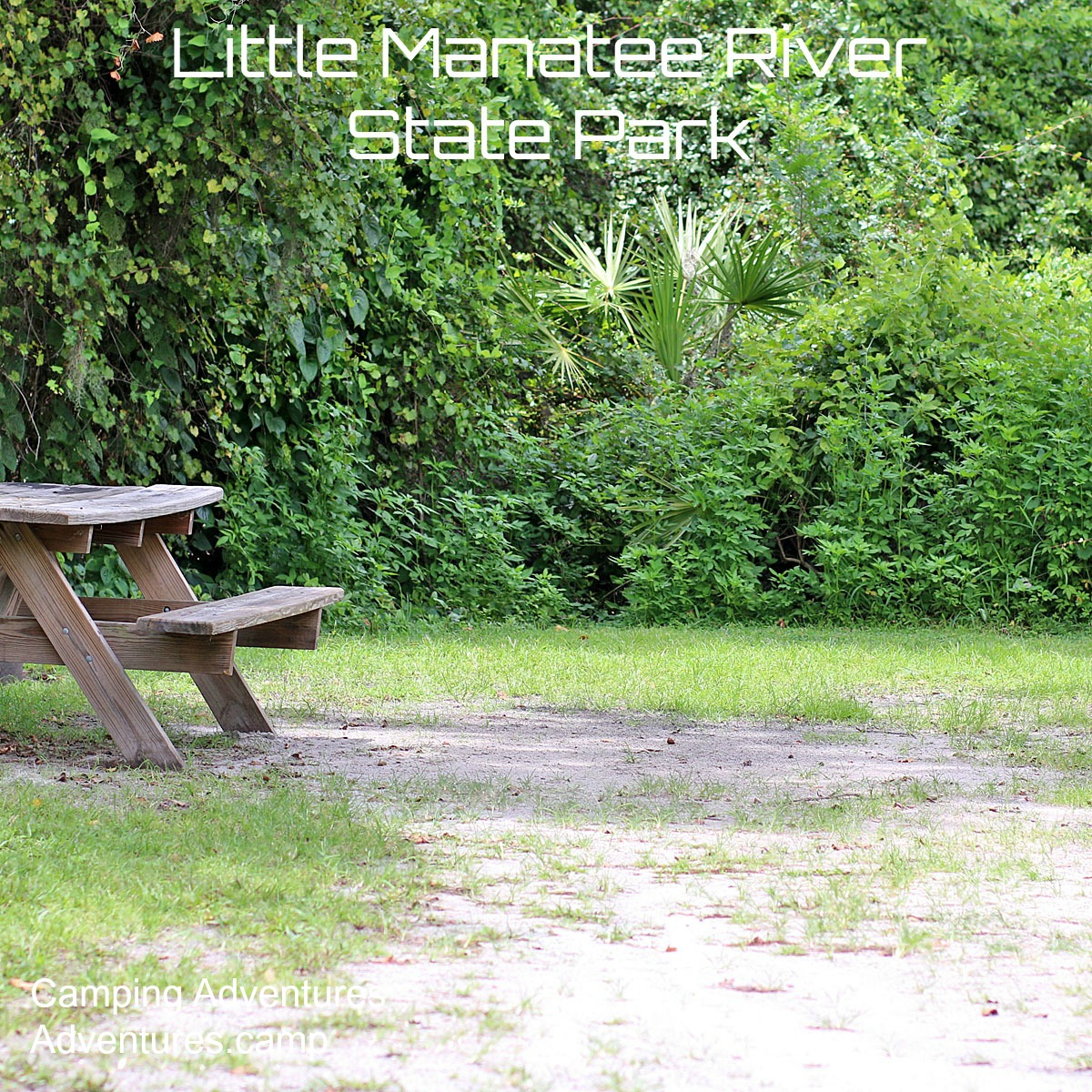 This is a full facility campground. All sites in this area have water and electric onsite, hot showers, restrooms, laundry facilities and a dump station.
The primitive camp is located along a channel of the Little Manatee River. The group/youth camp accommodates organized groups of tent campers, up to 20 people. The primitive camp does not have electricity or potable water on site.
To see more photos of this park there is a gallery of pics here.
Little Manatee River State Park
215 Lightfoot Road
Wimauma, FL.
813 671 5005
Little Manatee River State Park website