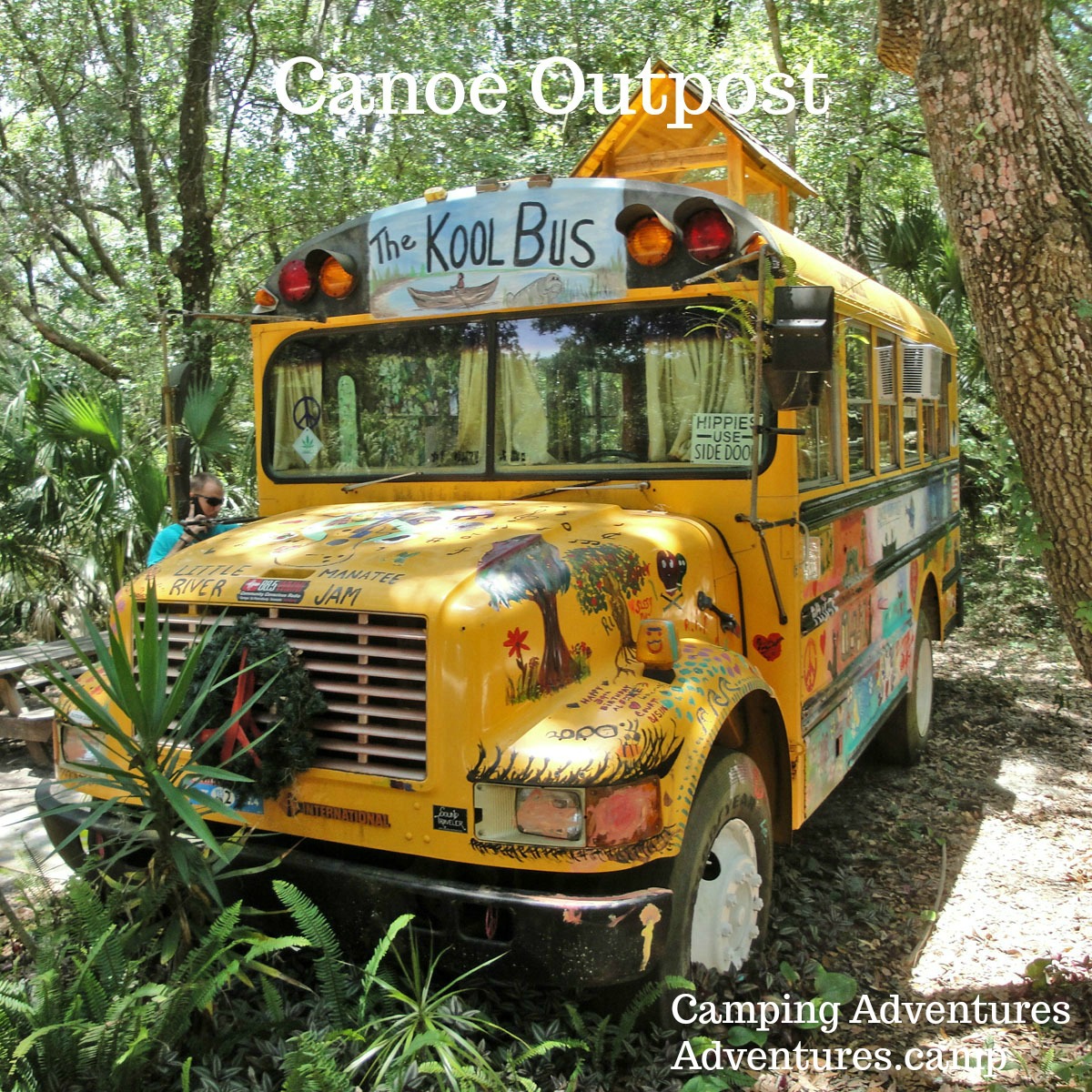 Canoe Outpost Wimauma, FL.
We have camped here several times. It is a smaller campground and privately owned. It has nice size camping sites with lots of vegetation around. In addition to tent sites there are also sites for RV's.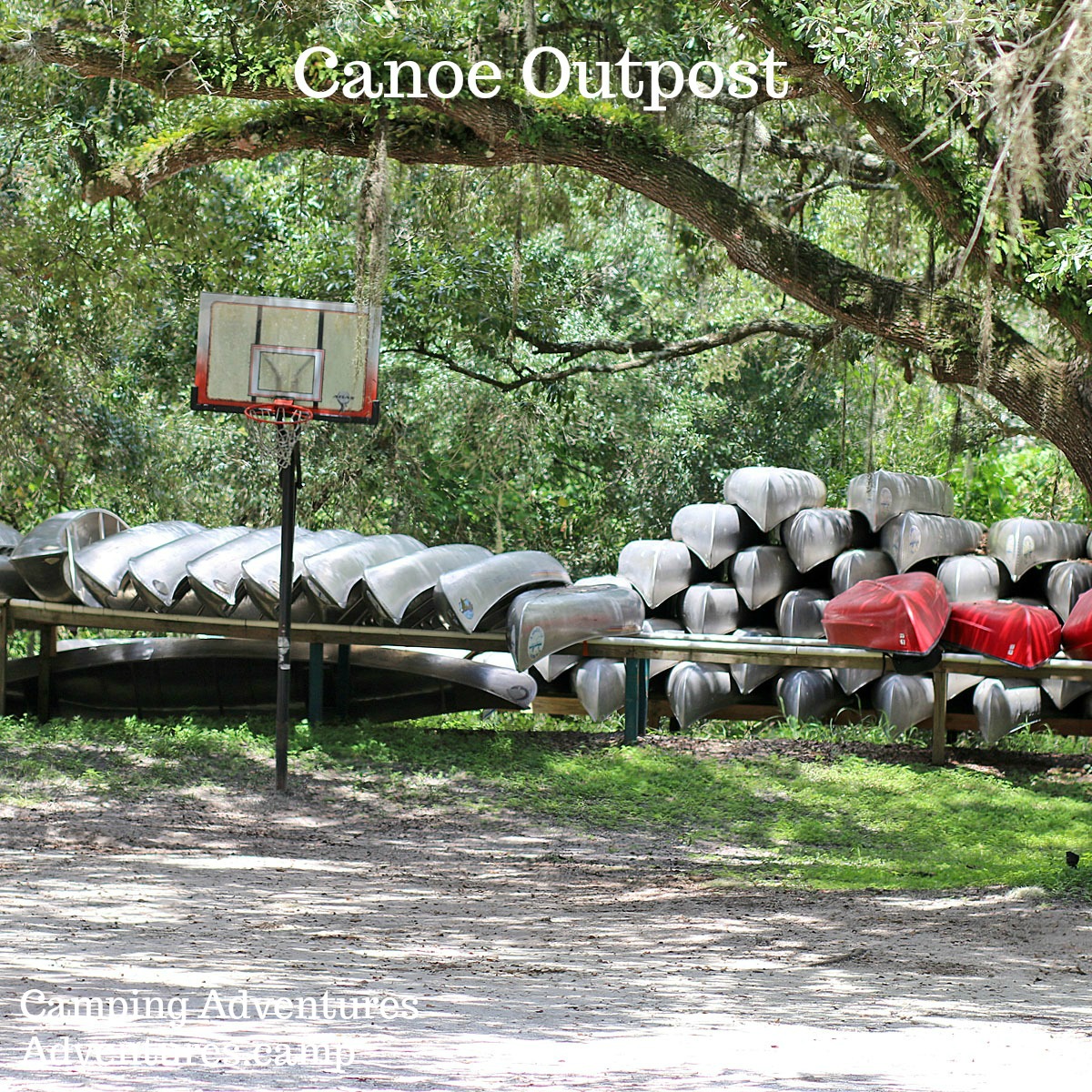 This park is on the Little Manatee River and rents canoes and kayaks. At the Canoe Outpost, any group renting at least 6 boats or more in any combination of canoes or kayaks with a 7 day advanced reservation qualifies for our special group rates. Most groups plan to paddle about 75 minutes down to the riverside picnic pavilions in the Little Manatee River State Park. There you have pavilions with tables and a large group BBQ grill, nearby restrooms, nature trail, and playground available for your use. From there it is about a 60 minute paddle to the pick up site.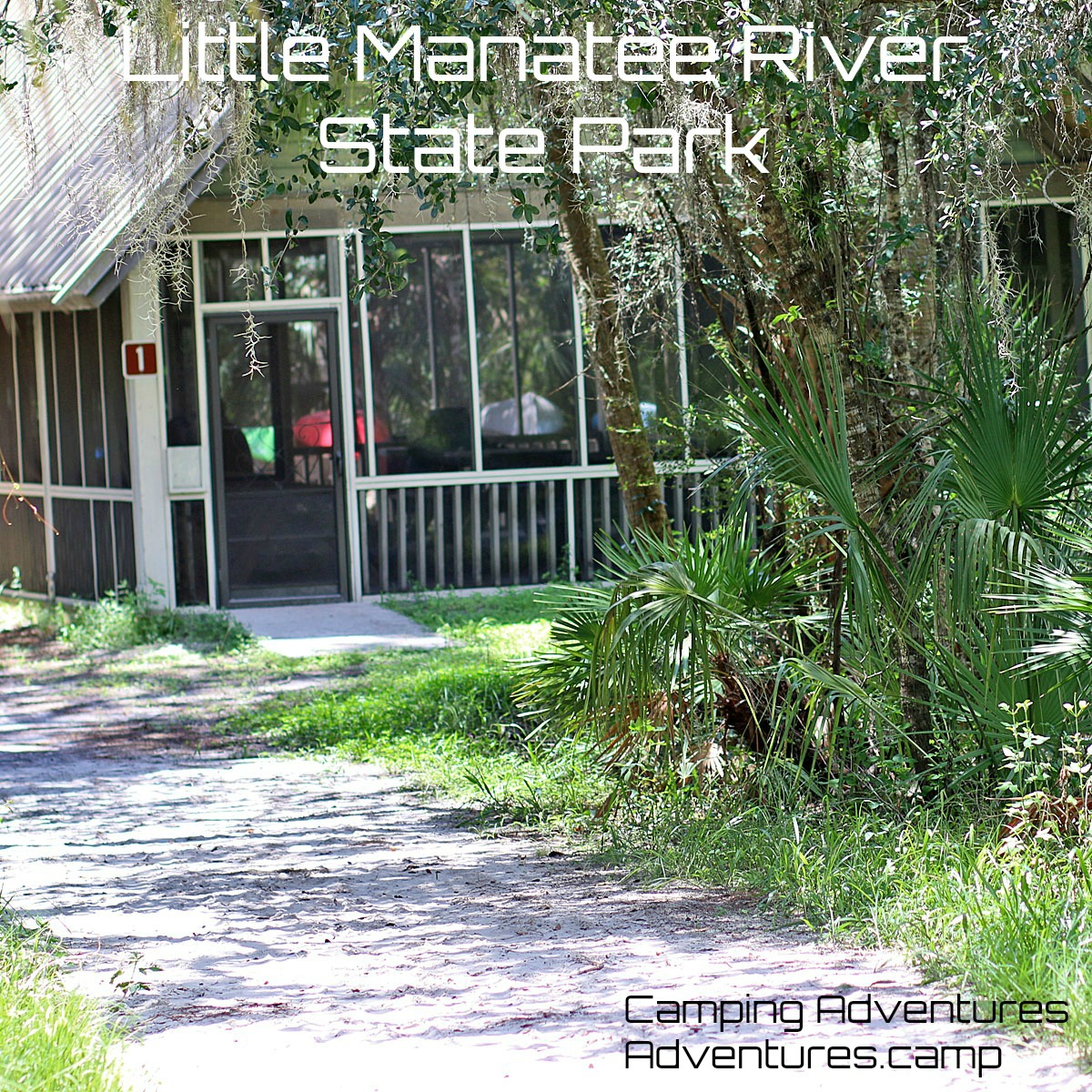 They also have cabin rentals available and the Kool Bus will sleep 2. Group camping is also available for up to 75 people.  It offers a pavilion, with lighting and ample electric for any event need, cooking and picnic tables and charcoal grills. There is a large stage also in this area.
My only complaint about this campground is the location of the bath rooms and shower area. From where we camped (in about the middle) it was at least a 5 – 7 minute walk to that area. It is much more convenient for the canoers than the campers.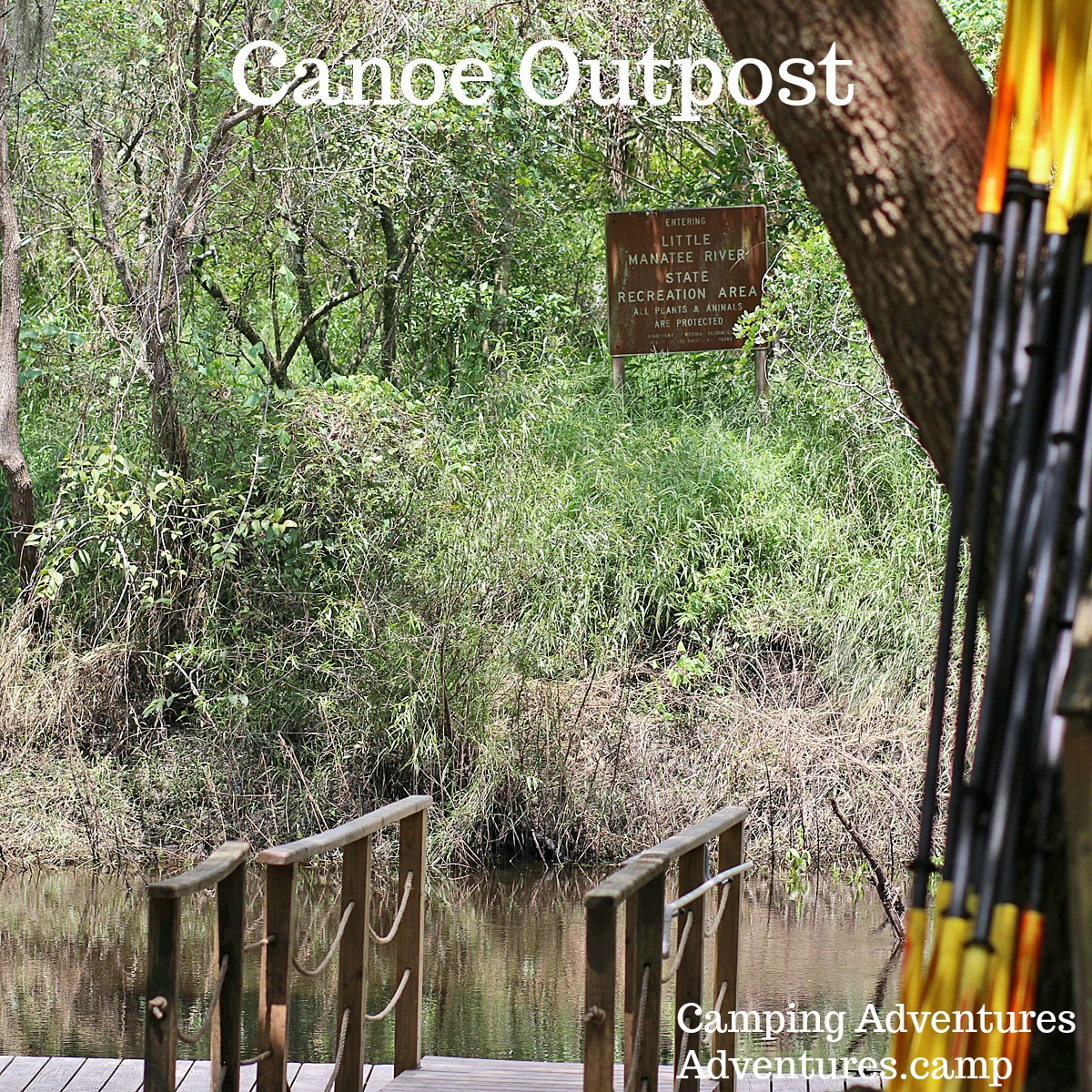 Dock from where you will start your river adventure. There is a trail running along side the river to the left of this area. It ends in an area that has a small, private sandy beach that kids would love.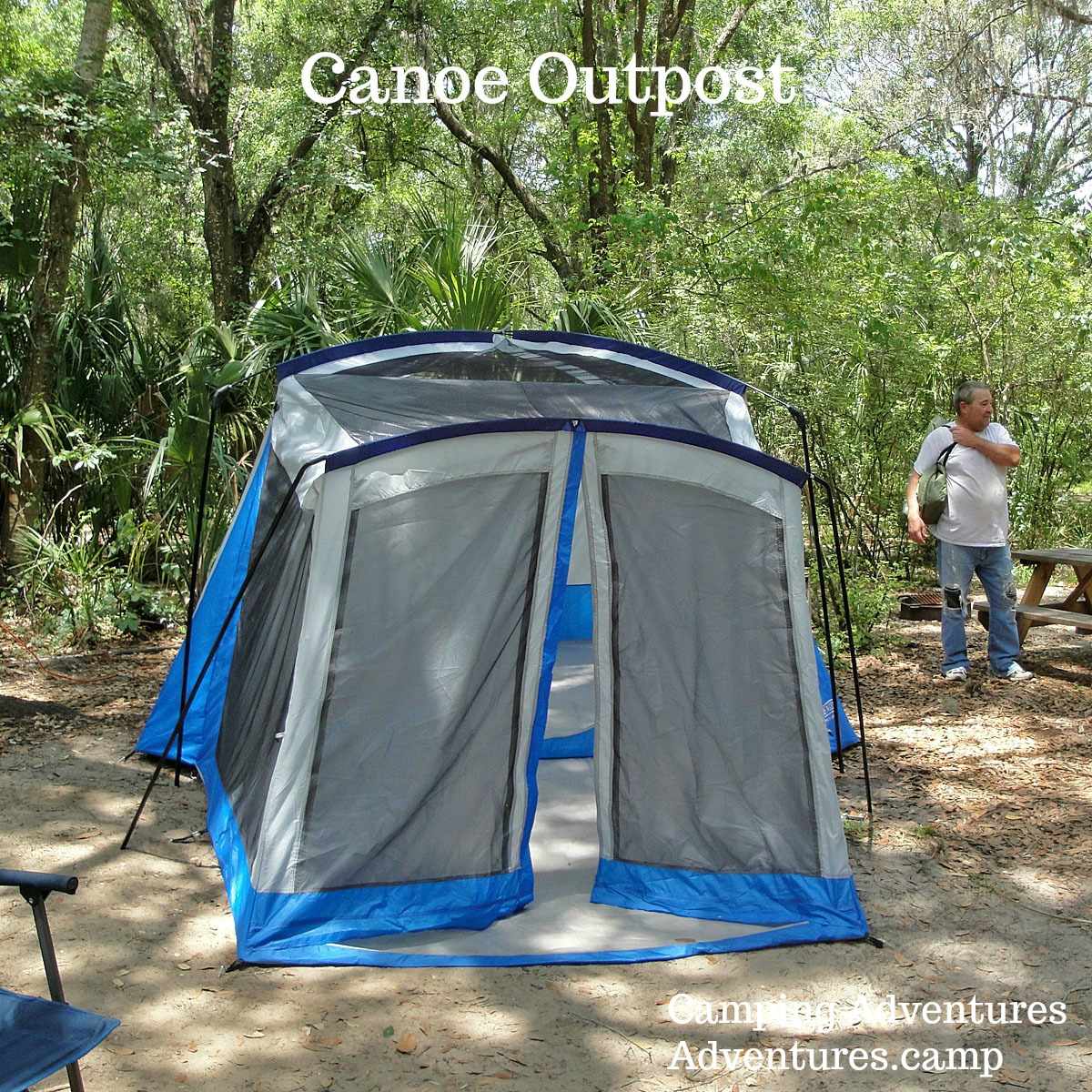 This is the campsite we had on one of our visits. One of the things we cooked for dinner one night was a hobo dinner that Tom has made often for camping. It was all prepared and frozen at home. All we had to do was take it out and put it on the hot fire and wait for it to cook. We love those kinds of dinners when camping.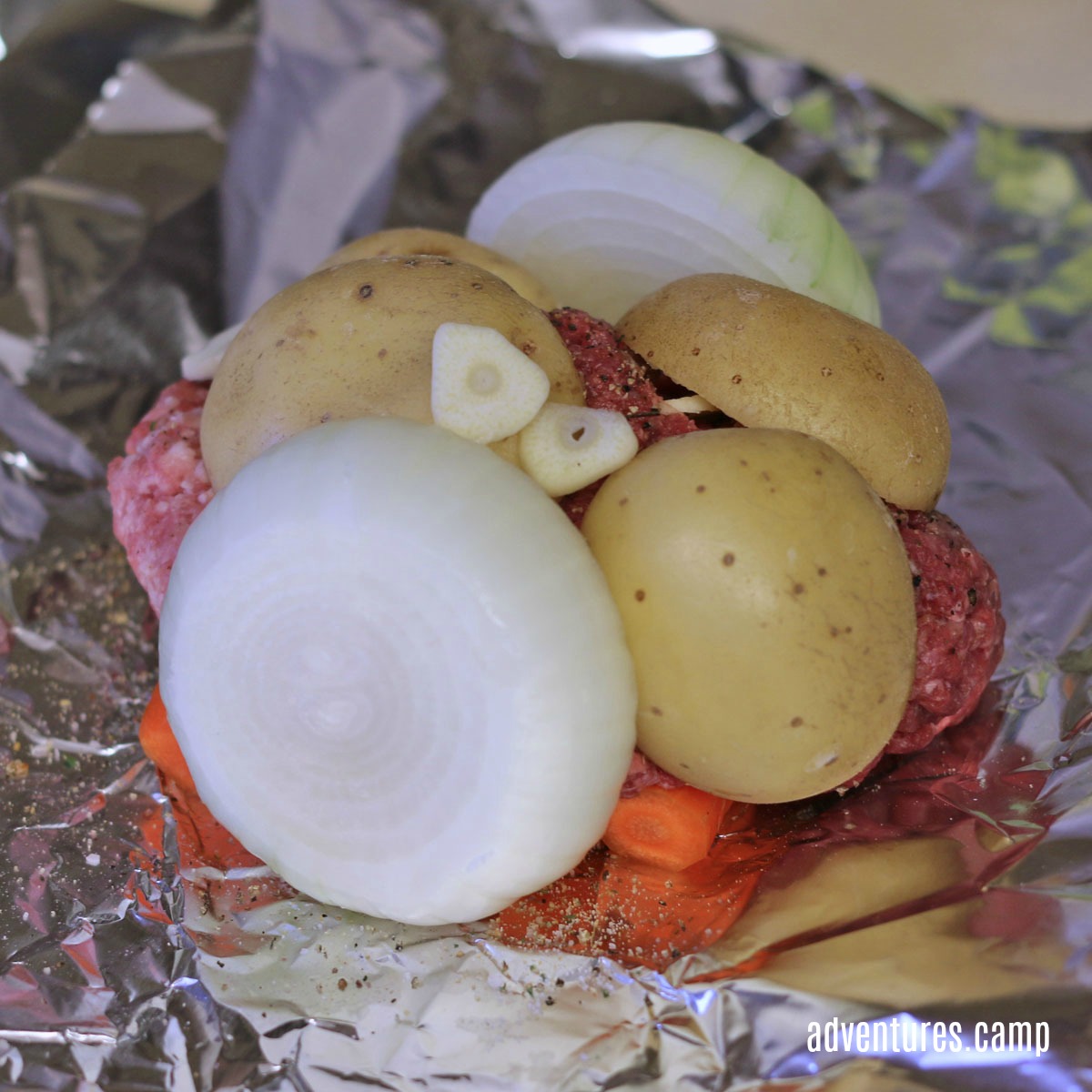 The Canoe Outpost is open 7 days per week from 9AM to 5PM.
18001 US Hwy 301 S.
Wimauma, Fl. 33598
(813) 634-2228
Pin It!