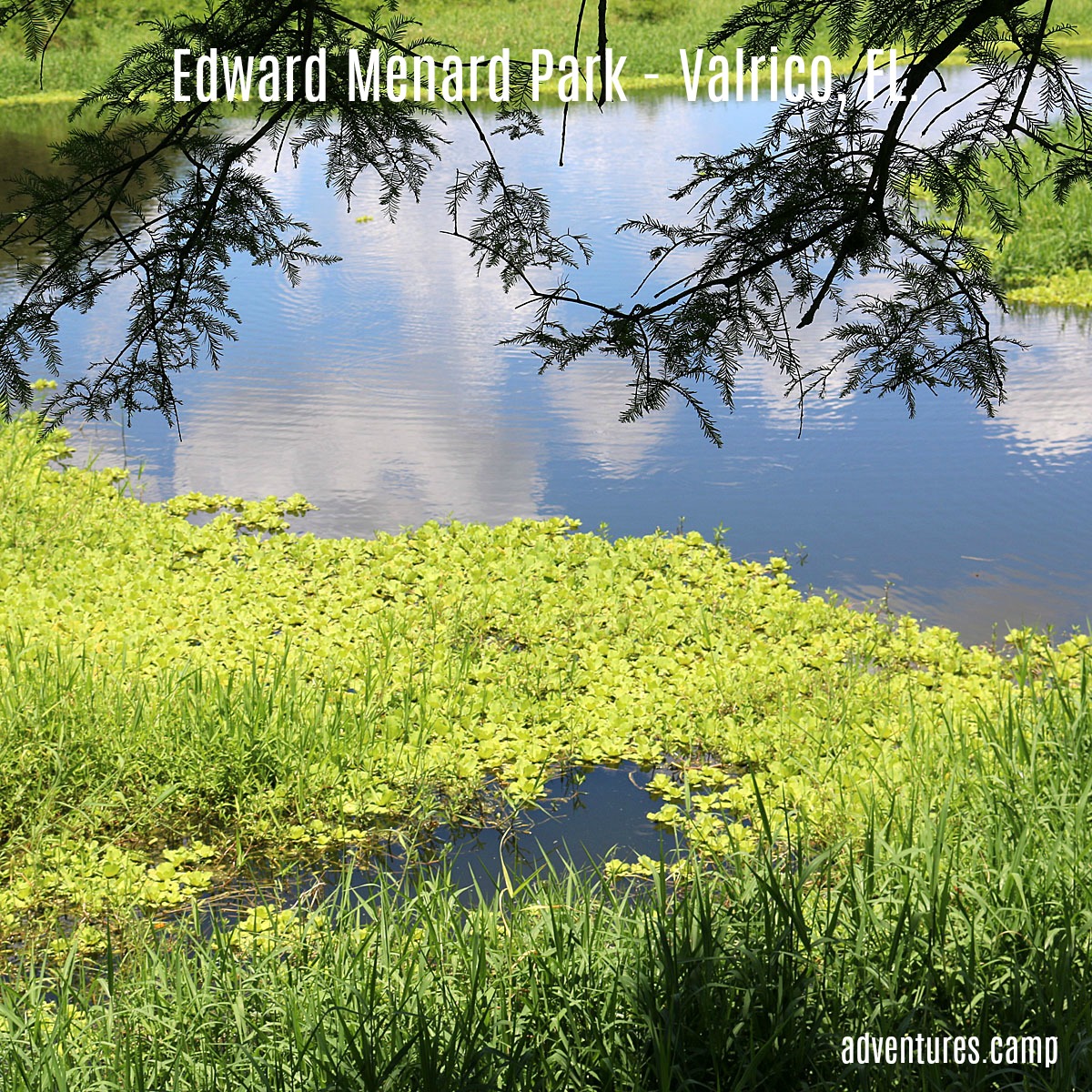 Edward Menard Park – Valrico, FL.
Edward Menard Park is a beautiful 1284 acre shaded park in Hillsborough County, Valrico, FL., between Brandon and Park City. We spent last weekend out there and really enjoyed this park. You can fish, rent canoes, launch a boat from their docks, play frisbee golf, beach volleyball, let the kids play at the playground, use their picnic area with shelters or not and my favorite, just hang out. Seniors who are camping that are residents of Hillsborough County can camp for only $12.00 a night and $24.00 if you're not. To enter the park it is only $2.00 for up to 8 people. You can also will rent a shelter in the picnic area starting at $40.00 a day.
It was a quiet weekend at the park, I'm sure due to high temperatures and humidity we have in Florida during the summer. We were prepared for that and brought a misting hose to keep us cool in the afternoons. A misting hose can reduce the temperature by 10 degrees and with a fan blowing on us we enjoyed the fine mist that really does help in keeping you cool.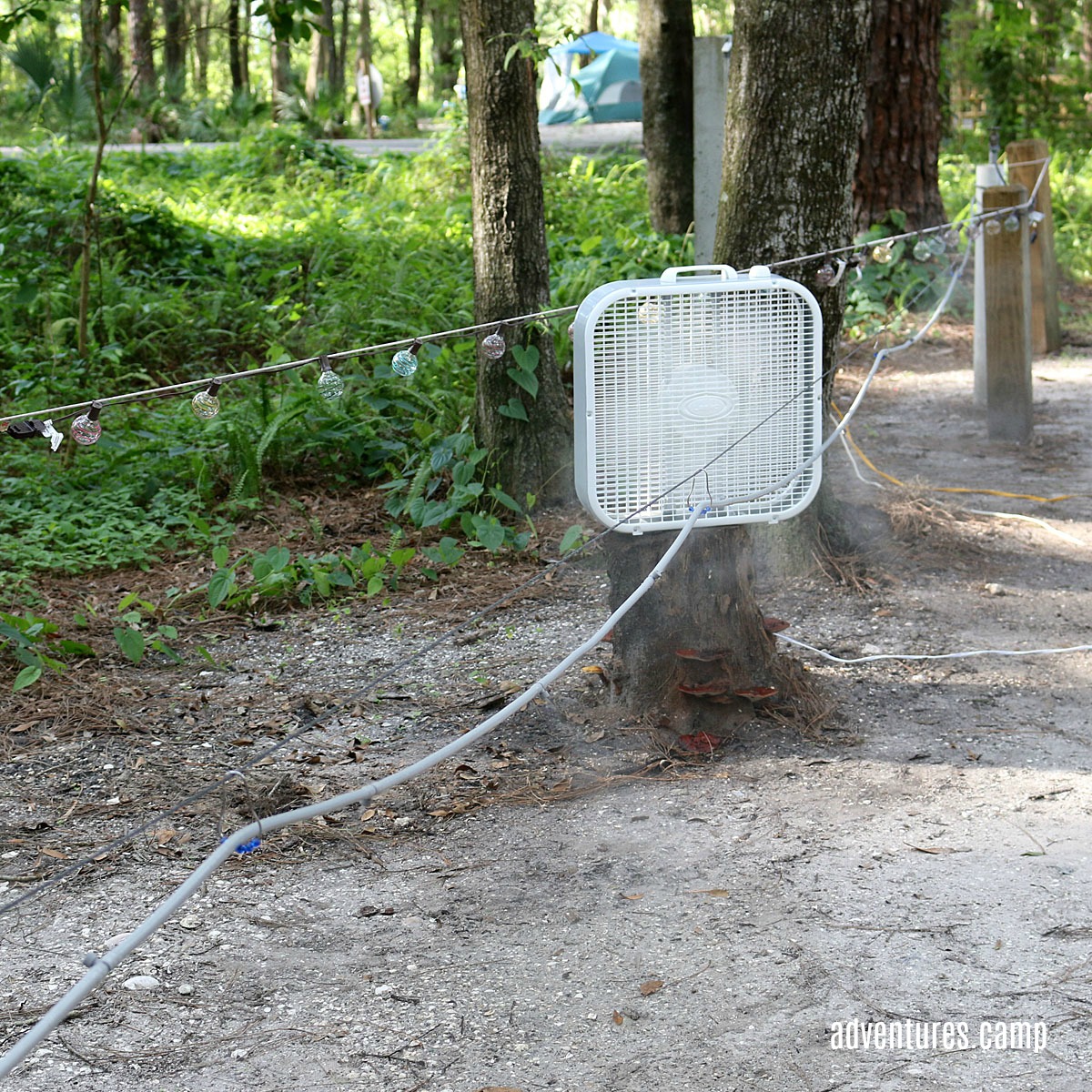 There is a 3-mile trail that offers equestrians, hikers, and bird watchers a pleasant walk or ride anytime of the day. A riding stable right next door makes horseback riding easy and we saw several groups riding on the trails in the park.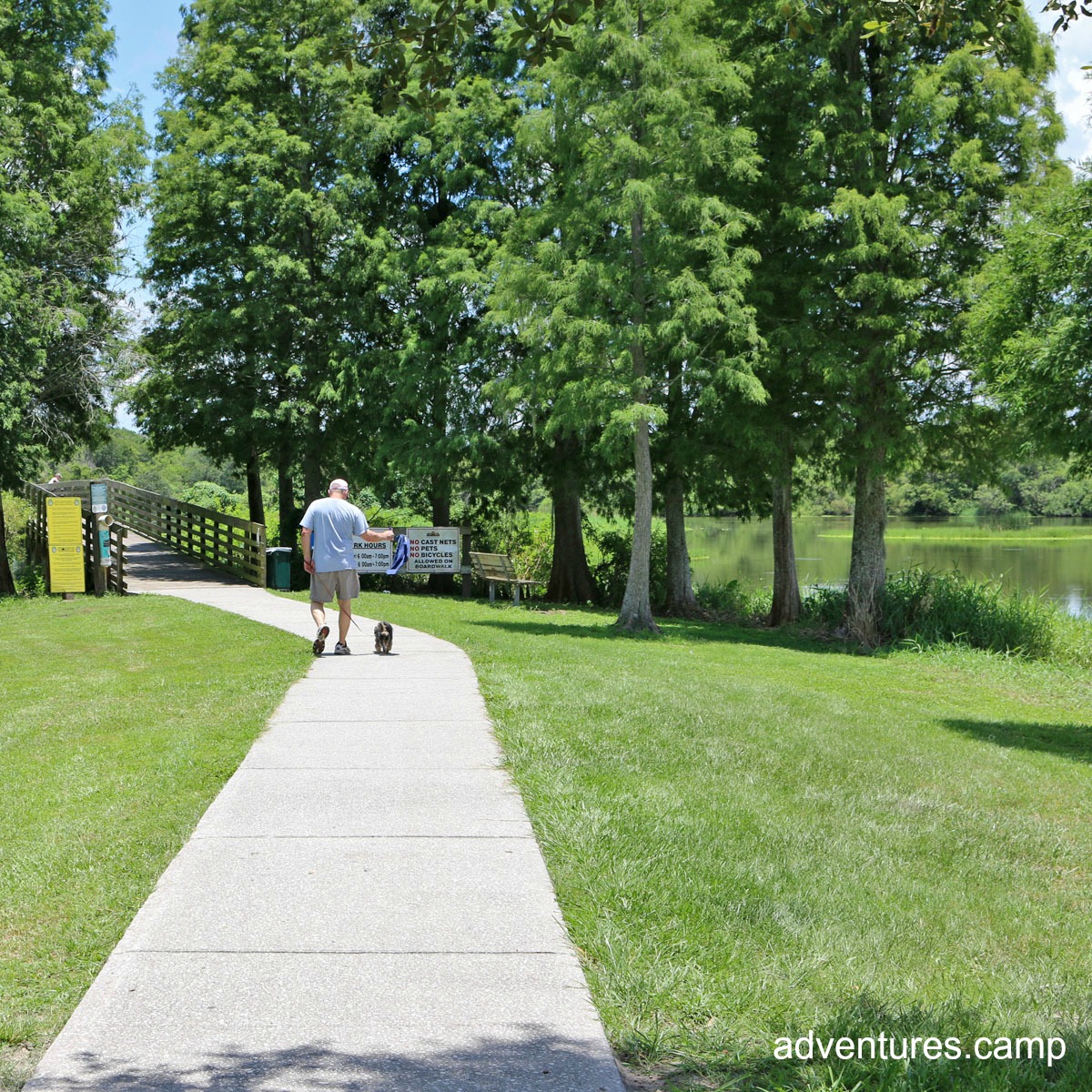 A boardwalk on one end of the lake goes to an observation tower overlooking the lake. You can even fish off of the boardwalk. The lake has been stocked with bass, bluegills, specs and catfish. For right now fishing is catch and release which may change sometime in the future.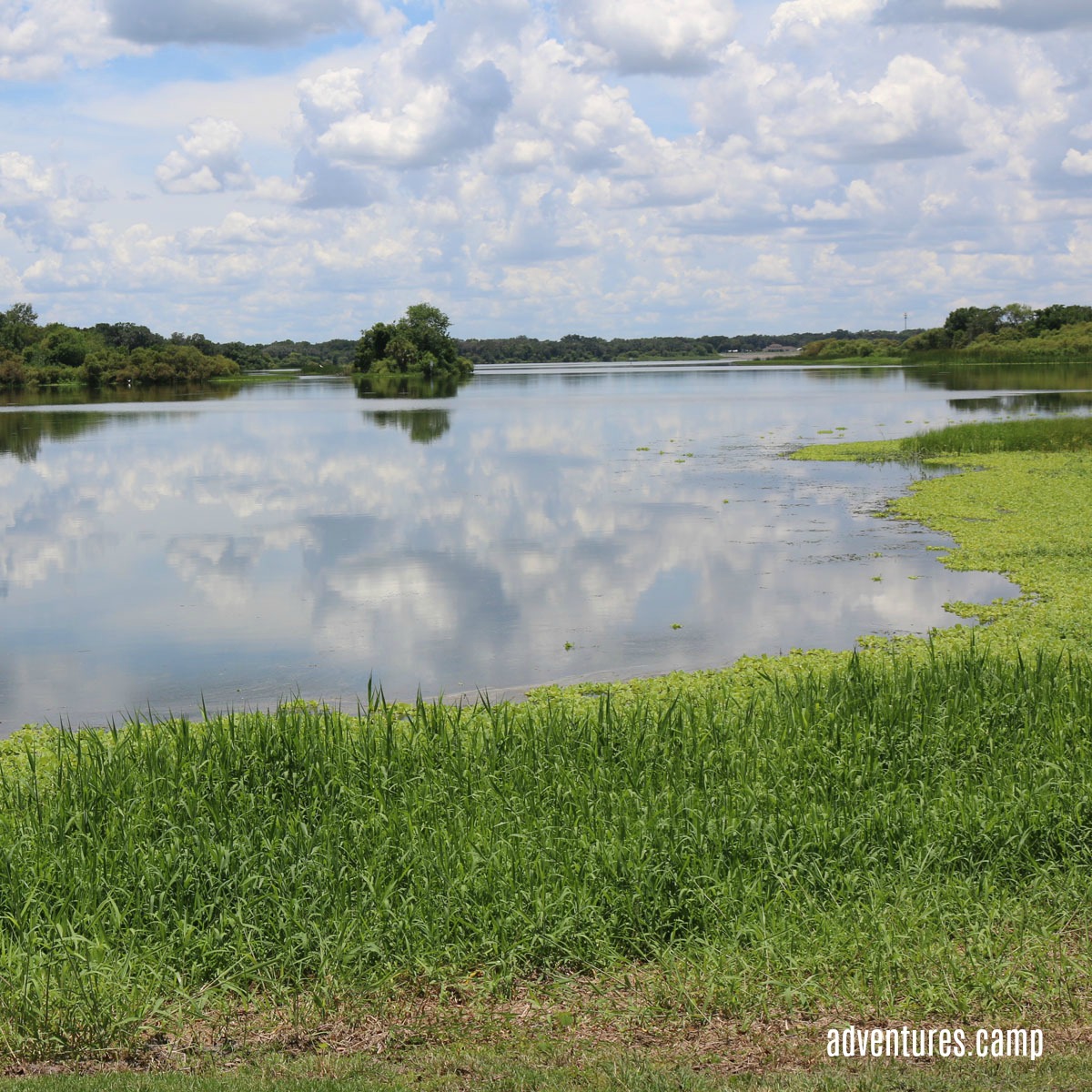 There are 2 camping areas in this park with 4o spots available. A large bath house is in the center of each area which is really convenient and kept clean. Campsites are on a  first-come first-serve availability that accommodate both RV and tent camping, including two youth group sites. All campsites have a picnic table, electricity, a fire ring, and water. Public restrooms with showers and an RV dump station are also available. No swimming is allowed in the lake because of all of the alligators.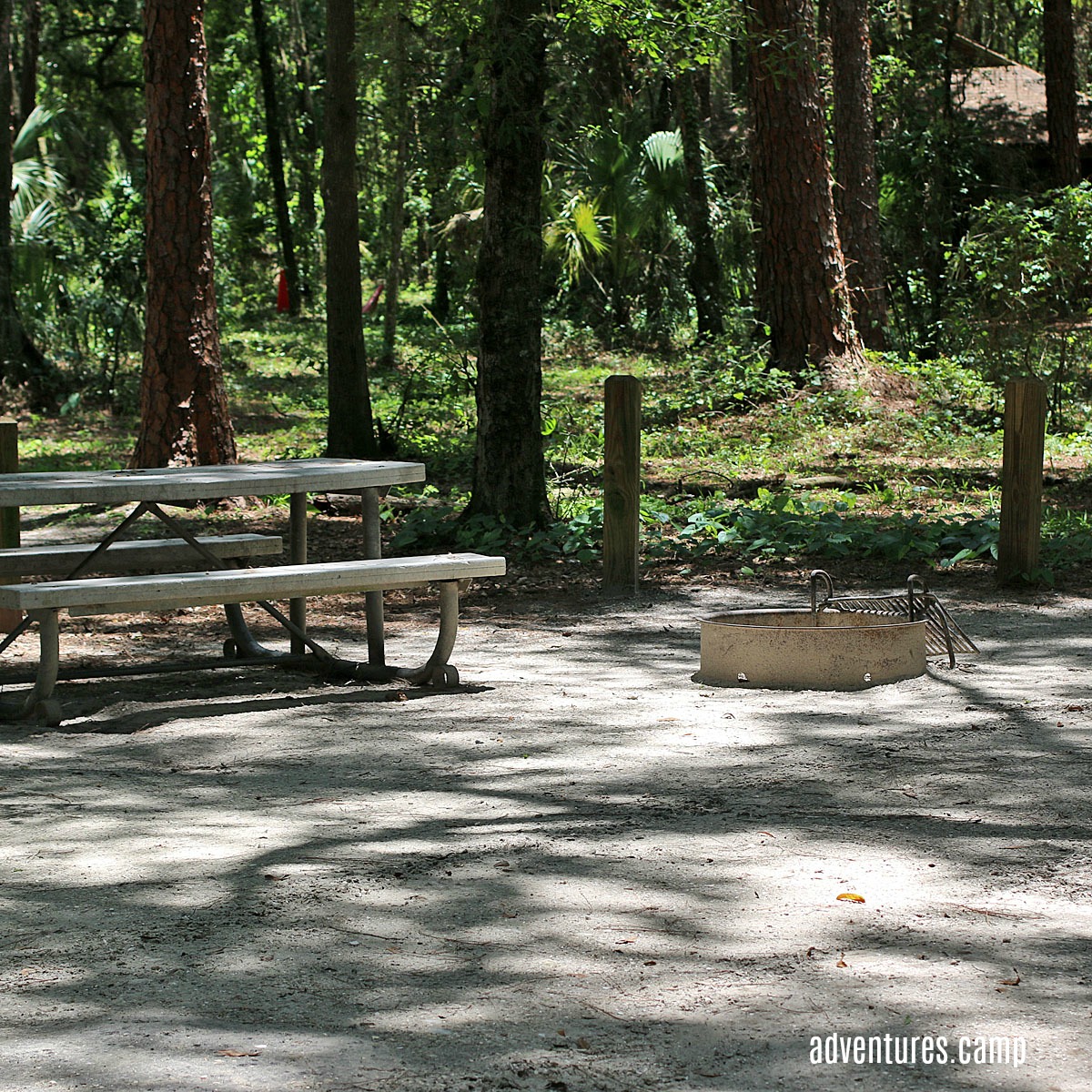 We decided to do some dutch oven cooking for the first time and we both were really pleased with the results. We made a Dutch Oven Roasted Chicken with Vegetables that cooked in a hour and 15 minutes. We followed the formula for getting the dutch oven to 350 degrees and when we put the coals on top as called for decided to add a few more. This chicken was so moist and tender and cooked in a flavor packed broth that cooked the vegetables to perfection.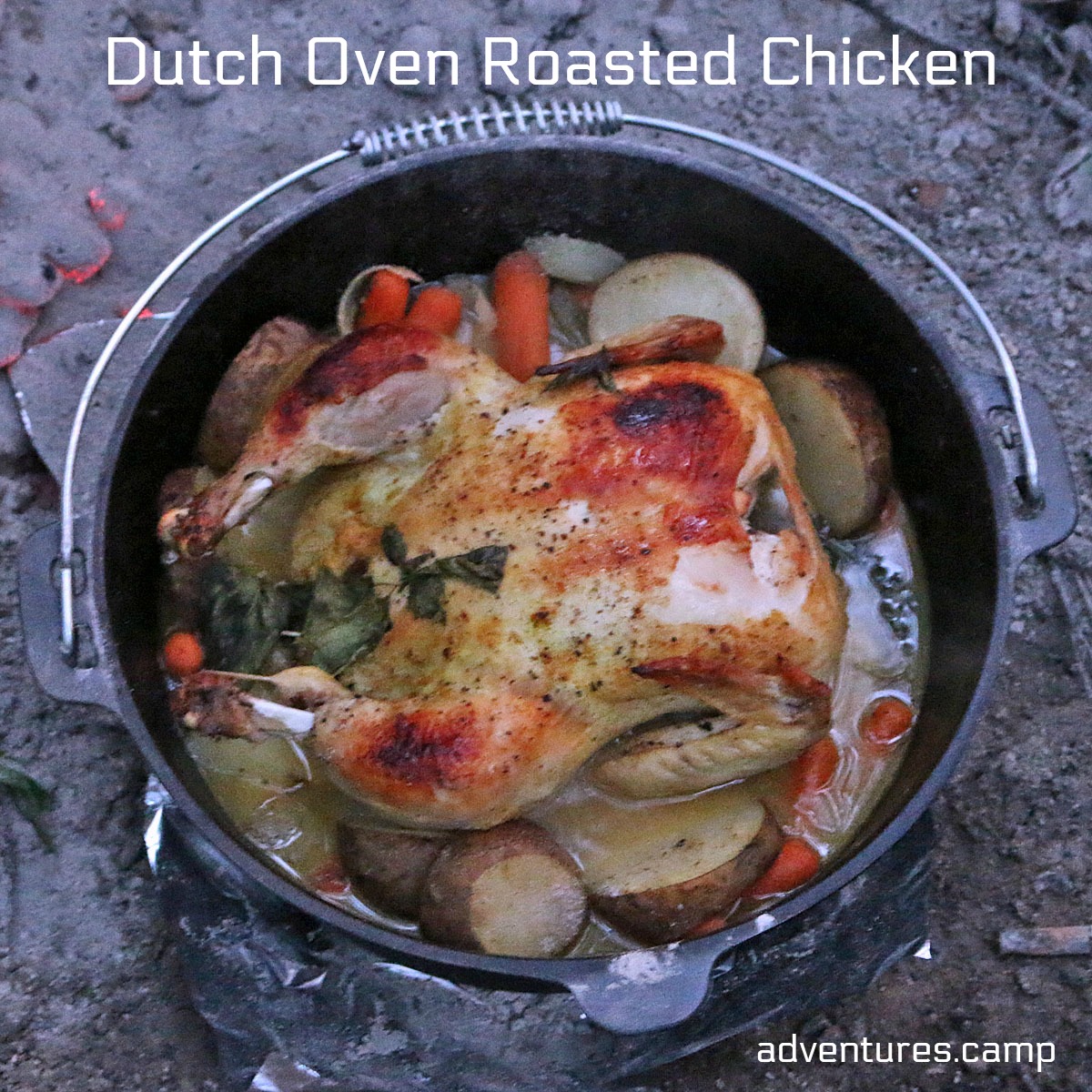 The frisbee course is open now with finishing touches still being completed. Frisbee golf is similar in objective to traditional golf; the goal is to complete each hole with the fewest attempts.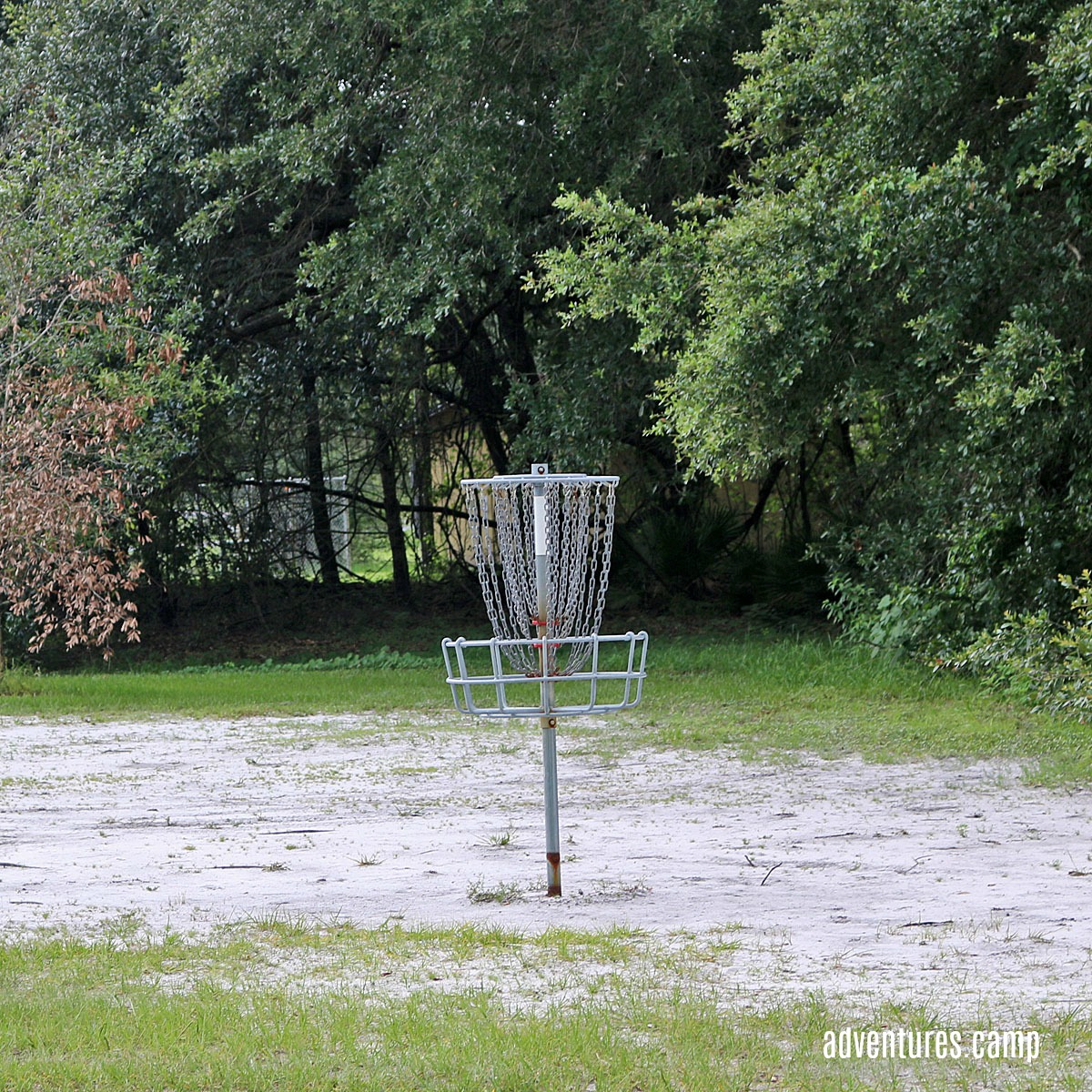 This gazebo is located in the camping area. We were on Lot 18 and it was right behind us. It's perfect for a large family or for just getting out of the weather. In the summertime we usually have rain for a short period of time in the late afternoons.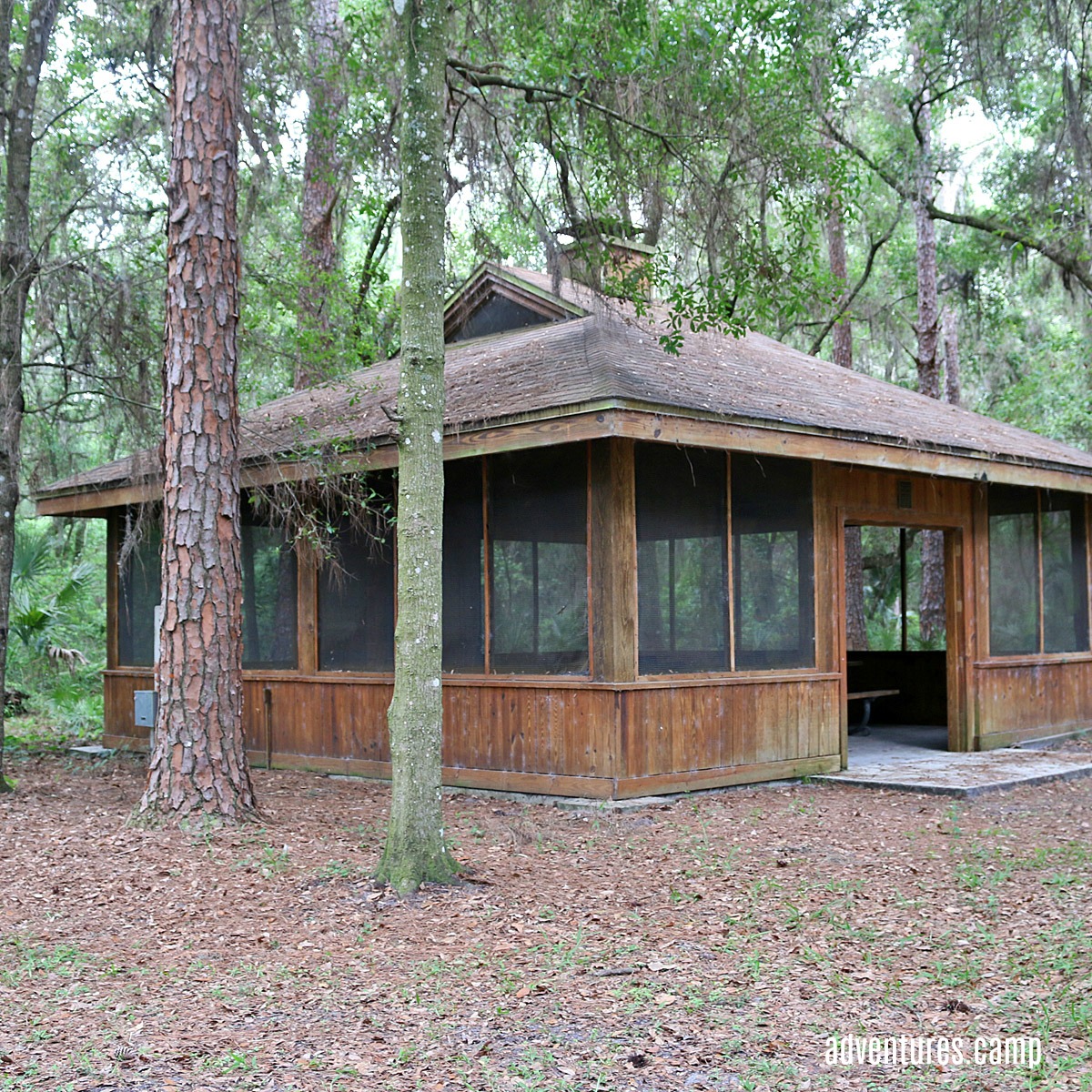 For more information about Edward Medard Park, call (813) 757-3802 or you can visit their Facebook page.